If your B2B company is not leveraging LinkedIn to drive sales, you're neglecting the number one online platform for B2B lead generation. This means you're missing out, as 40 percent of B2B marketers consider LinkedIn the most effective channel for driving high-quality leads, and 80 percent of B2B leads come from LinkedIn (vs. 13 percent from Twitter & 7 percent from Facebook).
Considering the above, chances are you are already employing the world's largest professional social network in your favor. You've set up a business page, all branded and sleek. Perhaps you even find the time to share some content or experiment with the various paid promotional options LinkedIn offers. Then why aren't those high-quality leads popping up in your funnel with LinkedIn as their source?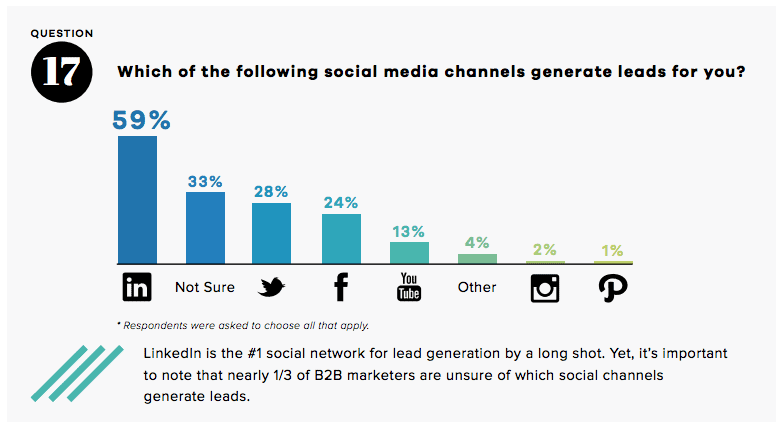 To achieve a notable impact on your sales volume, you need to employ a dedicated social media department with at least one person specializing in LinkedIn marketing and advertising. While it makes sense for enterprises and large corporations to employ LinkedIn specialists, for SMBs and startups, in most cases, it's simply not cost-effective.
So what is an overwhelmed B2B marketer to do? Partner with a LinkedIn marketing agency specializing in setting up and managing it all for B2B organizations like yours.
What can a LinkedIn Marketing Agency do for my business?
LinkedIn marketing agencies offer different types of services to their clients based on their needs. You may not need or use all of them. Still, LinkedIn marketing agencies have one advantage over in-house management of LinkedIn marketing: unlike you, they focus primarily on B2B marketing on the most efficient channel for B2B – LinkedIn.
The professionals employed at these agencies live and breathe LinkedIn marketing, making them far more up-to-date with best practices and platform trends than you can afford.
The services a professional LinkedIn marketing agency can provide include:
1. Campaign management
LinkedIn ads work. An advertisement on LinkedIn can reach 14.6 percent of the world's adult population, and businesses have seen a 33 percent increase in purchase intent due to ad exposure on LinkedIn. But why aren't they working for you?
The truth is that Microsoft, the owner of LinkedIn, makes its revenues from ads on the platform. They don't make money from your sales. So their goal is to get you to spend as much as possible, not always most efficiently or effectively. On the other hand, a professional agency employs campaign managers who know just how to tweak ad campaigns for the lowest CPC and highest ROI.
2. Copywriting
Not too long ago, LinkedIn was considered a platform for job seekers and postings. Today, there are 15 times as many content impressions on the platform as job postings. But not all content is created equal. To attract attention to your posts and ads, you need professional copywriters that speak the language of your audience – be it English or cybersecurity-speak.
It's also worth noting that if you're looking for more organic reach, you should know that long-form content will get read and shared more. So it's worth investing in high-quality copywriting, whether for the weekly update for company page followers, "cold" sponsored InMail messages, or the texts for lead generation campaign forms.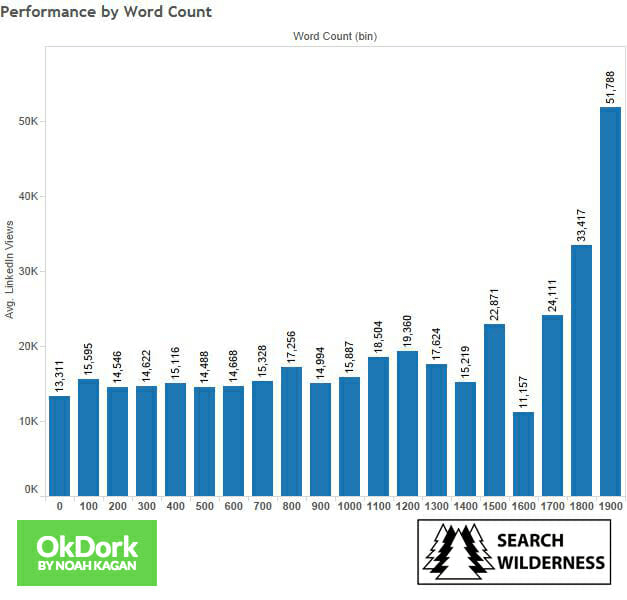 3. Visual content production
LinkedIn posts with images get twice as much engagement as text-only posts. Not only that, but bigger is better when it comes to LinkedIn image posts. How big? LinkedIn recommends 1200 x 627 pixels. In addition, a LinkedIn video post is 20x more likely to be re-shared compared to a text-based post.
High-quality branded videos and graphics that follow best practices don't grow on trees. Even if your company does have a dedicated visual content production team, they'll need to learn (and stay up to date on) the ins and outs of LinkedIn standards and trends. Instead, you can partner with a LinkedIn marketing agency that specializes in creating viral videos for B2B brands and buyers.
4. Brand management
Often, the LinkedIn page for your company is the first thing people see when they encounter your business. So when investors, potential employees, and (most importantly) your prospects land your LinkedIn page, it better be as engaging, attractive, and up-to-date as your corporate website (if not more).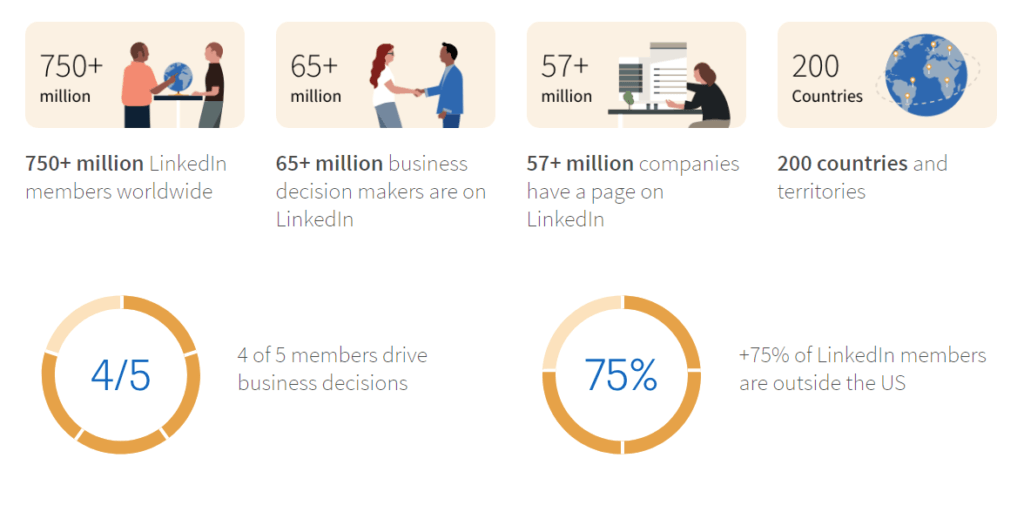 With 9 billion content impressions on the platform weekly, it's challenging to stand out in the feed without regular updates and posts. Unless you have the time and inclination to write and post on the company's LinkedIn profile, it is best to have someone do it for you.
6. Community management
Assuming you somehow find the time to publish oodles of fresh and engaging content on your LinkedIn page, you have another challenge: managing and engaging your following. This means checking for tags, reviewing replies to posts, encouraging employees to share posts on their profiles, and answering inquiries promptly.
A LinkedIn marketing agency often employs a whole team of people to always stay on top of your company's LinkedIn notifications. They can also help your post reach more people by publishing it in the relevant groups and drawing the attention of influencers to the content you publish on your page.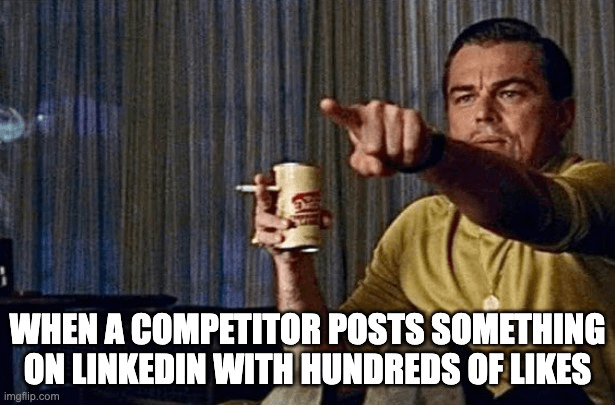 7. Lead generation
Having a page, promoted content and brand awareness ads is all good and excellent. But at the end of the day, it's all about relevant, high-quality leads your sales team can convert into paying customers. But how do you get started?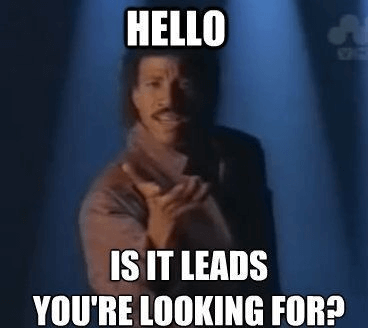 You can invest time in learning the best practices for driving sales on LinkedIn. This includes solutions like InMail, LinkedIn lead forms, targeting, and audience expansion features. But odds are you'll still be a step behind the competitors who employ professionals to create and manage their lead generation efforts on LinkedIn.
What to look for in a LinkedIn Marketing Agency
1. Reliability & Experience
Though it sounds obvious, check the reputation and achievements of any LinkedIn marketing agency you may want to employ. In addition, it helps if the agency is familiar with your particular vertical or industry, the buyer personas, and KPIs.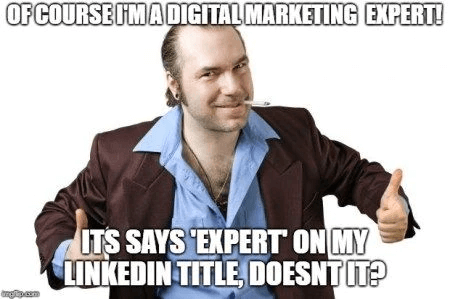 For example, it's fair to assume that a LinkedIn marketing agency specializing in the local logistics industry would have little to contribute to a SaaS software security suite startup.
2. Client list & Reviews
Its LinkedIn page is a great place to learn about a LinkedIn marketing agency. There you will probably find reviews and feedback from clients. Try to pay attention to those reviews and who wrote them. Check the client list, if available, to see what brands and businesses from your industry already use this agency's services.
3. Data-driven & Technologically Advanced
Data rules the world and professional LinkedIn marketers know it. Most agencies today boast of being data-driven, while few truly understand it.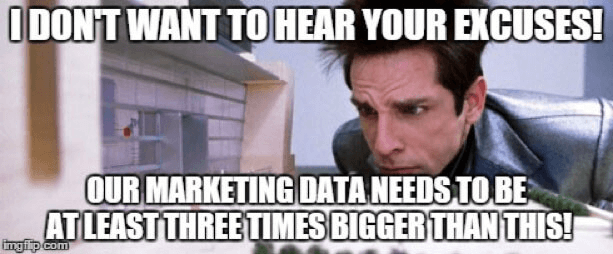 When looking for a prospective LinkedIn agency, inquire about their data gathering, enrichment, security, and compliance practices. Also, check if they employ data analysts and advanced technical tools to achieve measurable results.
4. Creative & Versatile Team
Data analysts measure results, but the creativity of graphic designers, campaigns managers, and copywriters helps your brand and products stand out in the LinkedIn feed. These professionals should be able to plan and execute your LinkedIn marketing initiatives from start to finish or work in synergy with your marketing and creative teams.
Another critical thing to check is the regions and languages where your prospective agency operates. For example, an agency specializing in marketing to the French audience is not the right one for a US-based target audience.
5. Responsiveness & Flexibility
Things change fast in the digital world, and responding quickly to events as they unfold is critical. A proficient and professional LinkedIn marketing agency should be able to respond and react to trends, platform updates, and industry events. Moreover, they must adapt and adjust campaigns, content style, and other factors to continuously improve and optimize your LinkedIn marketing efforts.
6. Added Value
LinkedIn is a fantastic platform for B2B marketing and lead generation. However, it's just one of the channels in your marketing strategy that needs to work in sync with the rest of the components. These may include your company blog, PPC campaigns, email marketing, social listening, and website lead generation activities. While you may not need all (or any) of these additional services now, it's worth checking what the prospective LinkedIn marketing agency can offer you beyond the walls of Microsoft's professional social media network.
But why keep looking?
We are mvpGrow, an international B2B marketing agency with over a decade of experience helping startups and B2B businesses grow their online presence and client base. A collective of professionals from all over the world, we offer a complete and comprehensive LinkedIn marketing solution tailored to your business needs and goals. Drop us a line and discover how we can make LinkedIn work for you.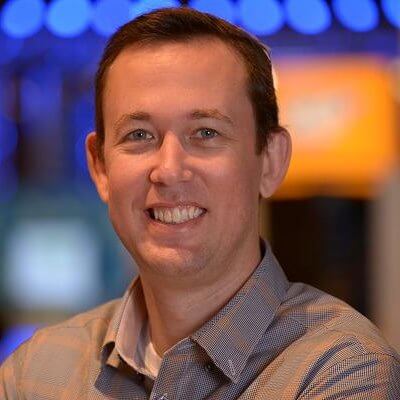 The Founder & Chief Getting Sh%T Done Officer of mvpGrow. After about 8 years as a hired hand some of the largest (and smallest) B2B SaaS companies worldwide I decided to hang up my employee slippers and lace up my growth agency cleats. But just because I'm an agency doesn't mean we can't chat (no charge). Please email me on any topic and I will gladly reply: eyal@mvpgrow.com