Are sales- and marketing-led growth dead? The rise of Product-Led Growth (PLG) has disrupted traditional growth models and sparked a fundamental shift in how companies approach scaling. While sales and marketing-led approaches have long been tested, reliable strategies, PLG success stories have proven that there's a new contender in town—and a new way to do business.
As a go-to-market strategy transforming how products are designed and delivered, PLG is taking off. Gainsight's 2022 Product-Led Growth Index showed that 58% of companies surveyed had already begun PLG, and another recent study of 600+ SaaS businesses revealed that 91% are planning to invest more into PLG in 2023.
In this post, we will look deeper into product-led growth, provide practical insights on how businesses can embrace a PLG strategy, discover its benefits, and highlight three successful examples.
What is product-led growth?
The term "Product-Led Growth" was created in 2016 by Blake Bartlett of OpenView Venture Partners, inspired by observations of disruptive software companies that were growing while doing things differently.
Today, PLG has emerged as a transformative business model that places the product as the driver of the customer journey. Unlike traditional approaches relying heavily on marketing and sales, PLG centers the entire organization around the product as its primary source of acquisition, activation, retention, and expansion. It's motivated by the realization that today's consumers value seamless, intuitive product experiences more than ever before.
Recognizing that the product is the key to attracting and retaining customers through delivering a remarkable experience helps create a self-sustaining growth loop. It empowers users to explore and adopt the product independently, eliminating the need for extensive sales and marketing campaigns.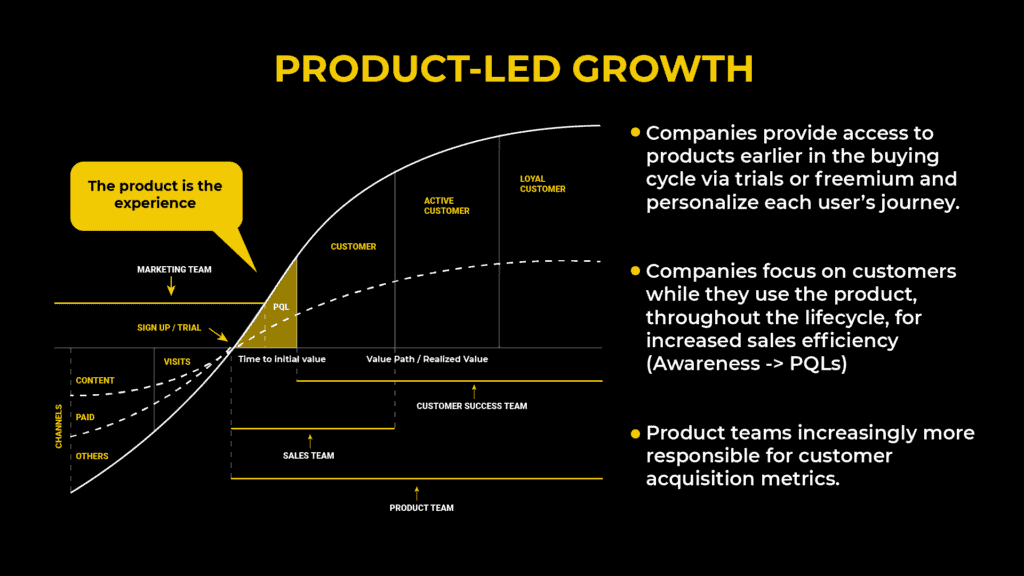 Ultimately, PLG creates a shift in focus: from convincing customers to use or purchase a product through marketing or sales efforts to providing a product that seamlessly aligns with their needs and desires. PLG reduces customer acquisition costs and leads to higher customer engagement, organic referrals, and opportunities to scale.
Startups and tech companies (particularly SaaS) that compete in competitive markets and want to challenge the status quo are the best candidates for successful PLG. However, PLG can be used by companies in various sizes and sectors—as long as they prioritize user experience and their product's value proposition.
How does PLG work—and is it for you?
The question is, how exactly does PLG work? The best place to start is by contrasting it with traditional sales-led growth.
In the sales-led model, the customer acquisition process follows a linear path: acquire, monetize, engage, and expand. It begins with marketing generating leads, followed by the sales team's efforts to persuade prospects to sign contracts. The customer engages with the product; then the customer success team tries to deliver on the promises made by sales. The main challenge is ensuring that customers actually experience the product's value during the engagement phase, because this dramatically impacts their likelihood of either expansion (good) or churn (not so good).
In contrast, in a PLG strategy, something interesting happens—the engagement step takes place before monetization. A key feature of PLG is first offering a free trial or freemium version of your product. This free offer allows customers to experience your product—and its value proposition—before asking them to pay. In a successful product-led business, engaging with the product becomes the driving force for monetization. It works because customers discover that your product effectively addresses their pain points, making it difficult for them to imagine returning to their previous way of doing things.
Additionally, becoming product-led requires a fundamental change in company culture. Rather than solely focusing on increasing sales, every department within a PLG-oriented company must prioritize user success, trusting that this will ultimately drive revenue growth.
It's important to understand that PLG is not led by the Product Manager—rather, the product team has to closely collaborate with every other department, ensuring that each leverages the product to achieve their goals.
Is PLG right for you?
If you are a new startup in tech or SaaS, a PLG strategy will probably work well for you, but other types of businesses can also take advantage of PLG.
However, there are two caveats: First, you need an exceptional product that delivers on the value it promises with a top-shelf product experience.
In practice, this means a well-designed product that goes beyond aesthetics. It should be innovative, intuitive, lightweight, and offer minimal friction. Sticky features and a short time-to-value are also crucial. The entire product should revolve around making it easier for users to overcome challenges, remove pain points, and incorporate effective onboarding that focuses on the user's goals.
Second, as previously mentioned, there's a company culture challenge. For new startups, this may be easier to overcome. For companies that are transforming to PLG, there may be a few bumps in the road, since adopting a product-led approach can seem daunting to those accustomed to traditional methods.
Product-led companies are agile, prioritize user needs, and foster a culture of collecting and leveraging feedback. Achieving PLG requires cross-functional teams to break down silos while facilitating communication and coordination. The good news is that you don't have to abandon your customer-facing teams. Instead, PLG allows you to scale these functions through the product in built-in upsells and promotions, among other methods—reducing the burden on employees and enabling them to focus on other work.
Benefits of Product-Led Growth
PLG offers many benefits to an organization, including:
Accelerated and streamlined growth and scalability
Reduced sales cycle duration
Improved customer experience
Enhanced customer acquisition and retention
Elevated customer satisfaction and customer lifetime value
Lower CAC (Customer Acquisition Cost) via PQLs (Product Qualified Leads)
Targeted product development
Data-driven decision-making across teams
Improved team collaboration and alignment
Enhanced product-market fit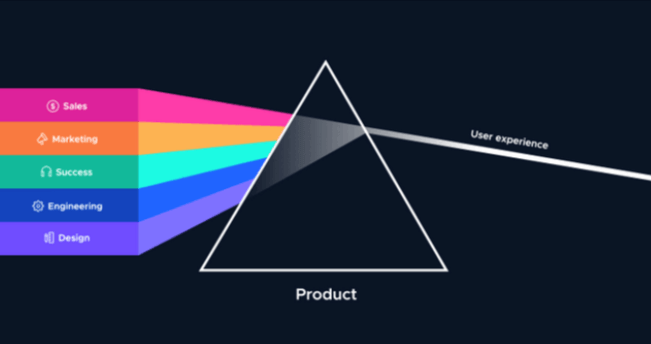 3 Examples of Product-Led Growth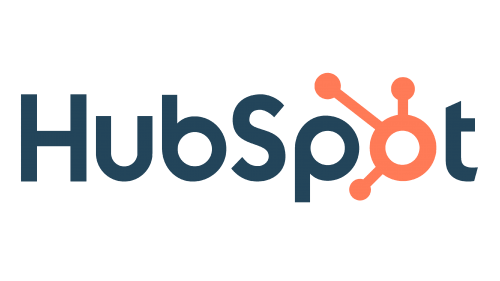 The Company
HubSpot is a well-known CRM, marketing, and sales platform that's established itself as a leading player in the industry. Rising from a lowly startup to a current market cap of $25.73 billion, its success can be attributed to its focus on customer support, enhancing the user experience, and the overall customer journey.
How it Wins with PLG
HubSpot boasts an excellent onboarding system and a free, feature-rich CRM plan—that doesn't even require a credit card! The free plan, a favorite of startups, provides a fully functional CRM that includes contact management, email and landing pages, sales representative tools like chat, and even features to enhance operations.
Although it offers a generous amount of free services, what's really brilliant is HubSpot's monetization strategy. The free plan is limited to 100 contacts, compelling users to upgrade to a paid plan when they want to scale up. This approach capitalizes on the fact that once a user has integrated their data and built workflows around a specific CRM, it becomes unlikely that they would want to shift their entire team to another CRM.
Key Takeaway
HubSpot's strong PLG strategy ensures that once users become invested in the platform, they are more likely to remain loyal customers—which explains HubSpot's whopping 98% customer retention rate.
The Company
True story: the now ubiquitous messenger app Slack began in 2011 as Glitch, a non-combat MMO game. An instant messenger was added during the development phase so the team could communicate better, but no one cared about the game. Glitch shut down in 2012, the messenger was relaunched as Slack in 2014, and yada yada yada, it was suddenly everywhere and acquired by Salesforce for $27.7 billion in December 2020. How did that happen? PLG.
How it Wins with PLG
One key to Slack's product-led growth lies in its strategic approach. It offers a freemium plan, allowing potential customers to explore and experience the platform before making a purchase. Prioritizing customer success and delivering a positive user experience, Slack ensures its software is highly functional and user-friendly, contributing to its virality.
This is the "secret sauce" in Slack's PLG approach—getting its users to evangelize for the product, creating a self-sustaining growth loop that leverages word-of-mouth marketing through its "network effect." Every user becomes an advocate, urging others to join and creating a network of loyal users. This organic growth fuels Slack's revenue even as it upsells its active user base to a paid version with enhanced features.
Key Takeaway
Think about the first time you heard about Slack. Someone in the office probably said it was the solution to your office communication issues. Next thing you know, it was on everyone's computer—and phone. Is PLG working for Slack? It's proven highly effective, as seen in Slack's 18 million daily users and revenue surge from $12 million in 2014 to an impressive $902 million in 2021.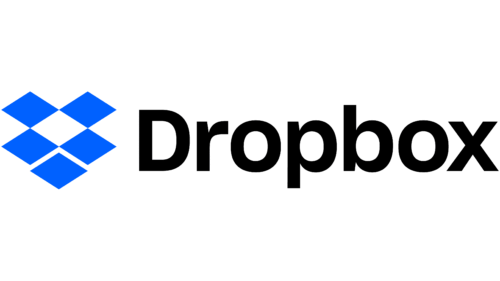 The Company
Dropbox, a leading file-hosting service, exemplifies the power of a product-led approach. The company's success can be attributed to its focus on creating an intuitive product that caters to users' needs, making file sharing easy and accessible.
How it Wins with PLG
Dropbox's PLG strategy incorporates virality in two unique ways. First, it capitalizes on built-in virality through features like easy folder sharing and the ability to access files via shared links, effectively turning file recipients into Dropbox users without requiring them to sign up directly.
Second, it offers a limited freemium plan with 2GB of storage space on three devices. While users can pay more for additional storage, Dropbox leverages a referral program that rewards users with extra storage for bringing in new users. This encourages the product-led growth cycle to continue, as satisfied freemium users are motivated to share Dropbox links through various channels.
Key Takeaway
The seamless integration of shared folders, referral bonuses, and other collaborative features strengthens Dropbox's position as a PLG leader. Since Dropbox achieved a remarkable milestone of surpassing $1 billion in sales in less than a decade, we'd say PLG works for them.
Get Ready to Grow with PLG
Product-led growth offers companies of all shapes and sizes significant benefits, and is an ideal strategy for tech and SaaS startups in a competitive marketplace. The key is to have a product that offers a terrific product experience, solves customer pain points, and is so good that customers will tell their friends about it.
If you're a tech or SaaS startup considering going the PLG route, mvpGROW has extensive experience helping companies just like yours strategize and execute PLG plans. With an experienced global team and the ability to offer a marketing department as a service, we're ideally positioned to help you grow.
Book a free consulting call today, and we'll answer any questions you have about product-led growth or other strategies.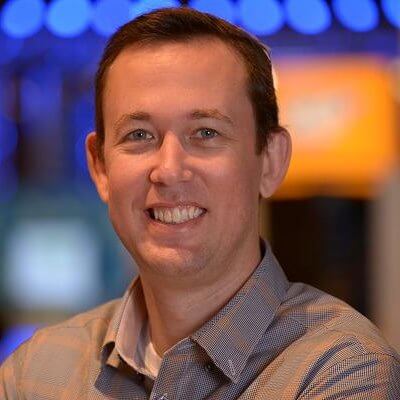 The Founder & Chief Getting Sh%T Done Officer of mvpGrow. After about 8 years as a hired hand some of the largest (and smallest) B2B SaaS companies worldwide I decided to hang up my employee slippers and lace up my growth agency cleats. But just because I'm an agency doesn't mean we can't chat (no charge). Please email me on any topic and I will gladly reply: eyal@mvpgrow.com