Do not underestimate the importance of your site's online forms. They can gather accurate data, keep track of the number of visitors you get, be tailored towards your customers, and most importantly, increase conversions. With the help of an online form creator, you can easily produce beautiful, fully interactive forms that can automate responses and collect data to provide crucial insights.
But it's not a case of embedding forms on your site and watching the conversions roll in. There are a few guidelines you should follow to optimize your forms so you can convert your readers into subscribers, and luckily, we've got them here for you.
Importance of Forms
An online form is an interactive section on your website that allows the user to input information. They can be used for a variety of things such as enabling visitors of your website to sign up to your mailing list or processing online payments. Pretty much anytime you need to collect information from your visitors, a form is what you'll need.
The design of your forms is important, as you want it to encourage people to become repeat readers of your content. The form needs to be easy to use, unique, and appealing to your readers. It should also let your readers know what kind of content you write, along with why they should sign up to receive it.
Having more subscribers and mailing list sign-ups will increase your online performance and make monetizing your content easier. You may be able to make use of affiliate marketing as the greater your content does performance-wise, the more opportunities you will get for new partnerships.
Your visitors expect quick communication. Online forms allow you to provide instant responses to customer queries by setting up email triggering meaning you can respond to visitors faster and more efficiently.
Say goodbye to manually inserting the form responses into a spreadsheet, responses are automatically collected for you, creating ease of processing and less room for errors.
At the click of the button, you can then receive form analytics to understand how your website visitors are interacting with your web forms. This is vital information to improve your forms so you can achieve a higher amount of subscribers. For instance, you can see how many people viewed your form, but did not complete it, or see what question respondents were up to when they ditched it.
Paperform allows you to not only create stunning forms but with their powerful analytics tool, you can collect crucial data like incomplete submissions, completion rates, and drop-off questions. The data is then automatically exported to where you want to manage it, whether it be Google Sheets or your preferred CRM system.
Designing Great Online Forms
An excellently designed online form can have a positive effect when it comes to converting readers into subscribers. A well-designed form can ensure that your visitors have a great user experience and can quickly fill out the form without any problems. If a form is not designed well, it can lead to users abandoning it before they have finished filling it out, or ignoring it altogether. Below are a few tips to help you create the best online form possible:
Don't include anything non-essential – Only ask for information that you need from new subscribers. It can be tempting to try and find out more information about your users to see who your content is appealing to, but it can also reduce the number of subscribers that you get. People are more likely to fill out a shorter form, so every additional question that you add could reduce the number of conversions that you get. Keep it simple for a higher conversion rate.
Give users a reason to sign up – If users don't have a reason to sign up to your email newsletter then they are less likely to fill out your form. Instead of heading your online form 'Join Crafty', make the title 'Get Free Craft Tips'. It becomes a call to action that gives users a reason to want to sign up.
Questions should go from easiest to hardest – Your form should not start with time-consuming questions as it will put users off completing it. Start simple with things like name and email address, as users will know that they are quick and easy to input. Once they have filled out these questions, you can move on to more complex ones, as once someone has started filling something out, they are more likely to see it through.
Mobile-friendly forms – Many people now browse and read content on their phones. To ensure that your form is easy to navigate on mobile devices, create a mobile-friendly responsive form version. This will mean that people will be able to fill out the form anywhere, on any device.
Maximizing Conversions
Designing a great online form is only part of what you need to do to increase the number of conversions that you get. One of the things that will help you maximize your number of conversions is the placement of your online form.
Your online form should be one of the first things that a visitor sees when they land on your page, so placing the form above the fold can help to increase conversions. If visitors only give your page a quick glance, they will not miss the form. If it is further down the page, you risk losing conversions as some won't scroll to find it.
It is also a good idea to ensure that there is some blank space around your form. If lots of things surround it, it can be challenging for the user to know what to focus on, so they might skip looking altogether. Blank space can help to draw the visitor's eye to the form, allowing your call to action to grab attention.
To make your form look more trustworthy, you should include a privacy policy and add any relevant trust badges. This can put at ease those people who are afraid to give out their personal information online. The privacy policy will help to reassure users that their information will be secure, and show that they can trust your company. Add the privacy policy discreetly near your form so users can look at it if they want to.
Some visitors may be reluctant to fill out your form, whether it be they don't want to hand over their personal information or they think it will take up too much of their time. Using A/B testing can be helpful to get a better picture of your audience's behavior when they are prompted to fill out their personal information.
This way you will be able to experiment using different versions of forms to see what best converts your readers into subscribers. Test out elements like templates, copy, images, colors, question types, and even videos to see which creates the best user experience. Using this strategy is a sure way to increase your conversions and optimize your forms to be user friendly and easy to complete.
Wrap up
The benefits of using online forms are undeniable; you can track results, quickly and efficiently monitor data, easily follow-up respondents, and automate responses. By following these simple tips, you'll be able to create a better user experience and convert your readers into subscribers in no time.
__________________________________________________________
This post was written by Vlad Shvets from Paperform.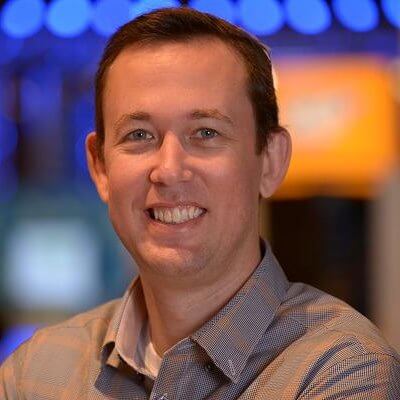 The Founder & Chief Getting Sh%T Done Officer of mvpGrow. After about 8 years as a hired hand some of the largest (and smallest) B2B SaaS companies worldwide I decided to hang up my employee slippers and lace up my growth agency cleats. But just because I'm an agency doesn't mean we can't chat (no charge). Please email me on any topic and I will gladly reply: eyal@mvpgrow.com