Unlike other social networks, LinkedIn is where people come to seek out and publish work-related content. Rather than exuberant selfies and images of beloved pets, on LinkedIn, you're more likely to come across job postings, products, and events (more or less) relevant to your profession and educational background.
LinkedIn is the place for B2B to be. When approached correctly, LinkedIn can be an invaluable tool for B2B organizations to reach their target audiences and drive them toward actions and goals. In every survey conducted among B2B sellers in the past years, LinkedIn came out as the top source of qualified business leads.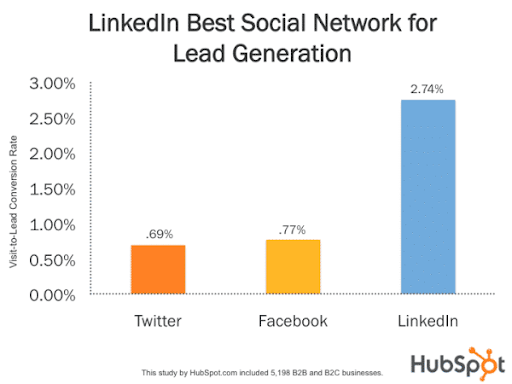 The world's most extensive professional social network is a place to recruit employees, showcase your brand, services, and accomplishments, and perhaps most importantly – generate sales leads for B2B. Everyone knows that, and most make an effort to capitalize on the opportunity.
With every B2B marketer aiming to make LinkedIn work for them, it can get competitive, time-consuming, and quite expensive to experiment with LinkedIn paid promotion options. That's where LinkedIn marketing agencies come in.
But what is it a LinkedIn marketing agency does, exactly? And where should you even start looking for one? No worries. I've got you covered.
Before I present my list of top LinkedIn marketing companies for 2022, I'd like to briefly review the benefits you should be getting from a LinkedIn marketing agency and how an agency can help you compete for the attention of your prospects on LinkedIn.
Why hire a LinkedIn marketing agency?
In my previous post, I went into great detail on why and how you should adopt a professional LinkedIn marketing agency. Odds are you already know why you're reading this article in the first place.
Your business may not be ready to hire a full-time, in-house, LinkedIn expert while you are overloaded with marketing and sales operations tasks.
You and your team don't have the time or expertise to manage all the different aspects of LinkedIn marketing.
You want to scale up your current efforts and increase your lead generation and brand awareness efforts quickly.
So the main challenge becomes finding the right LinkedIn Marketing agency to do what you need while keeping the ROI positive.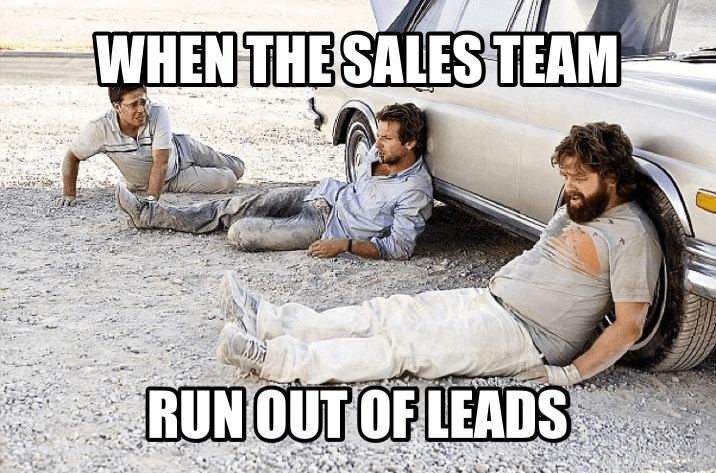 How to choose a LinkedIn marketing agency for your business
Before you start reviewing LinkedIn marketing agencies in the list below, the first thing to do is to figure out precisely what your business needs and requirements are. No two B2B organizations are the same, and it's worth creating a checklist of pains and goals for your company. However, before we skip over to that, there are a few things we need to cover first 👇.
Types of LinkedIn Marketing Agencies
Much like B2B companies, LinkedIn agencies are also very diverse. Generally speaking, there are three categories of LinkedIn marketing service providers:
1. Employer Branding & Hiring
LinkedIn is historically known as a place to hire and get hired in the professional world. This hasn't changed much. This is why there are agencies out there that specialize in employer branding, headhunting, and recruitment.
Often, these agencies are hired for a recruitment campaign and retained by larger corporations to operate that aspect of their LinkedIn presence.
2. Social Media Management
Creating engaging social media posts and promoting them to the right audiences is no easy task. To make it even more challenging, best practices change frequently. LinkedIn social media management agencies will offer to write copy, improve brand awareness, and increase your number of followers on the platform.
However, if it's SQLs you're looking for, you should search for a LinkedIn marketing agency of the third category: sales lead generation.
3. Inbound Lead Generation
Attractive videos and engaging content can only get you so far when it comes to closing deals and actually making the sale. That's what LinkedIn lead generation agencies specialize in.
Inbound Lead Generation Agencies will likely work in cohesion with your social media sales and marketing strategy. Their job is to leverage existing resources and data to target your prospects with laser-beam accuracy and drive them down the funnel toward your goals.
4. Outbound Lead Generation
Unlike inbound lead generation that aims to draw your prospects in, outbound lead generation is more akin to outsourced cold calling via LinkedIn. Outbound lead generation agencies will employ LinkedIn (usually combined with other platforms) to reach out to prospects for you.
This type of lead generation can be expensive and feel intrusive to some potential clients. However, by employing their own prospect data sources, targeting strategies and tactics, outbound lead generation agencies can help provide quick results for established brands.
Top 20 LinkedIn Marketing Agencies for 2022
Once you know what you need from a LinkedIn marketing service provider comes the really challenging task of narrowing down your list of potential partners from the endless number of agencies on Google and LinkedIn. To save you the hassle, I've narrowed it down for you. Here are my top 20 LinkedIn marketing agencies for 2022 and beyond.
Top 5 LinkedIn Inbound Lead Generation Agencies

Lead Lemonade is a small agency based in Los Angeles, CA, that claims it can help you "close 6 and 7 figure deals through done-for-you lead generation." In addition to consulting and guiding your sales team, Lead Lemonade boasts it can get its clients 10-20 qualified appointments each month.

Yes, that's us. We are a boutique agency specializing in B2B companies with a unique focus on SaaS and software. mvpGrow offers more than just lead generation, though that is the end goal. Based in Israel but distributed globally, mvpGrow brings a holistic approach to B2B marketing with over 15 years of experience in the market and a versatile team of professionals.

Another LA-based B2B lead generation agency is Cleverly, which has the advantage of transparent pricing tiers on the website. So while it helps to know your LinkedIn lead generation budget, it also means you'll be getting less flexibility and customization to your specific needs.

Calling itself the top LinkedIn lead generation agency in Europe, Win At LinkedIn promises SME and enterprise B2B companies up to 120 direct introductions to their target prospects on LinkedIn within one sales quarter.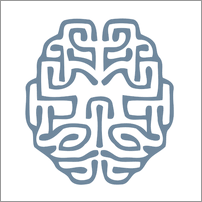 Brightest Minds is a team of sales prospectors, data analysts, and SDRs on demand. Established in 2017 and with offices in Dublin, San Francisco (USA), Kyiv, and Zhytomyr (Ukraine), Brightest Minds claims to have helped customers get over 4 million leads, with 12,000 qualified opportunities leading to over 38 million in sales.
Top 5 LinkedIn Social Media Management Agencies
Located in Bulgaria, the marketing family offers a friendly but thorough approach to turning LinkedIn users into thought leaders. Combining various content types, including podcasts, this little agency aims to give a warm feeling to smaller businesses looking to make their first steps on LinkedIn.

The Social Effect calls itself an empathy-led B2B marketing agency and offers a variety of services aimed at helping B2B companies get on-board social selling. With offices in Dubai, Cape Town, London, and Porto, this agency also offers community management services, copywriting, and account-based marketing.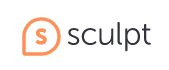 Located in Iowa City, IA, Sculpt dubs itself an agency with "Hustle & Heart." They offer content, campaigns, and consulting engineered to lift brand reach, resonance, and recall. In addition to managing social media and influencer marketing for you, Sculpt also offers social media training to businesses to guide your sales and marketing teams in leveraging social media to sell more.

ModumUp aims to help you build your personal brand on social media to generate B2B leads as an influencer in your field. Focused on social selling, this agency is based in Cheyenne, Wyoming but also offers services in Russian and employs a fully-remote team.

Strictly LinkedIn-focused, this agency promises to drive connections and conversations to position you and your executive team as thought leaders in your industry. Managed by Mellonie (Amin) Francis from the Greater Sydney Area, this agency dubs itself "Your Agency For Weaponizing Linkedin."
Top 5 LinkedIn Employer Branding Agencies

Talentful calls itself a scalable recruitment solution for innovative tech companies. With offices in London, Berlin, San Francisco, New York, and Austin, this global agency specializes in employee recruitment. So, of course, it uses LinkedIn to help brands hire and retain top talent.

Based in New Delhi, Markivis focuses on employer branding, recruitment marketing, and employer brand activation. They offer primarily consulting services, guiding your team on how to leverage LinkedIn to acquire and retain employees.

As the name suggests, this agency is based in Africa and so focuses on employee branding and recruitment services to businesses on the continent. Managed by Celeste Sirin, this agency takes employer branding seriously and offers end-to-end development and creation of strategy and content.

Blackbridge is an employer branding agency based in Spitalfields, London. The team includes expert strategists, creatives, project managers, and technologists and aims to make clients more attractive to talent, from enticement to engagement.

If you fancy yourself a misfit looking to employ and retain other misfits, this might be your agency. Their philosophy states, "Recruiting motivated people starts by building a strong employer brand." This agency is located in Antwerp and promises full employer branding development from A to Z.
Top 5 LinkedIn Outbound Lead Generation Agencies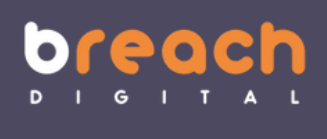 This agency brand themselves in a rather militant style as "a digital special weapons & tactics team that B2B companies with tough target audiences go to". Breach Digital is based in Israel and focuses on B2B software and tech sales with over 50 clients employing the agency to generate outbound leads.
Whistle is a global SDR Agency headquartered in London with a global team of experienced sales and marketing professionals that claim to generate over $50M in sales opportunities every month for their clients. Among other services, Whistle offers a unique "SDR for Hire" solution to help your sales teams focus on closing, not cold calling.

RightBound is an outbound lead generation agency that makes ample use of technological tools and solutions like machine learning and automation to provide what they call Autonomous Outbound Prospecting. Connected to dozens of data sources, RightBound constantly sources relevant prospects, adding them to your CRM already enriched, verified, and segmented.

On the fine line between marktech and outbound marketing agencies live Xcellerate Labs. They offer a platform that allows you to integrate all of your existing tools into one system that plugs into your CRM to deliver nurtured leads on a regular basis.

LinkedSelling offers outbound lead generation services with outreach and follow-up campaigns via LinkedIn, phone-calling, and email. According to the agency website, their goal is to get you not just "leads", but quality sales appointments and opportunities for your team. Though no agency can commit to a number of leads, they claim to be able to deliver "~6,000 real touchpoints with new targeted prospects" monthly.
Let mvpGrow help LinkedIn work for you!
My list of top LinkedIn marketing agencies may have narrowed down your list of options but it doesn't provide an actionable direction. So, I would like to offer you a no-strings-attached chat where we can explore your social selling needs and how we can help you exceed your goals on LinkedIn and beyond.