The digital marketing landscape has been transformed by artificial intelligence (AI) seemingly overnight. New AI tools are revolutionizing how businesses approach marketing by unlocking valuable insights, streamlining processes, and delivering personalized experiences that resonate with their target audience.
AI technology has already been integrated into online marketing activities by over 80% of industry experts, and a recent study indicated that more than 50% of respondents believe AI will significantly improve their marketing efforts. 
Leveraging advanced algorithms and machine learning techniques to automate and optimize various aspects of marketing campaigns, AI marketing tools are changing the game. This post will explore the top ten AI marketing tools shaping the industry in 2023.
3 Types of AI Marketing Tools
AI marketing tools encompass various functionalities covering the tasks that marketers need to create successful campaigns. They generally fall into three categories:
Data Analysis and Customer Insights Tools – Employ machine learning algorithms to process vast amounts of data, extract meaningful patterns and trends, and provide actionable insights about customer preferences, behavior, and purchasing patterns
Content Creation and Optimization Tools – Leverage natural language processing (NLP) capabilities to generate high-quality content, automate copywriting tasks, design websites, create a content strategy, and ensure SEO optimization
Predictive Analytics and Targeting Tools – Analyze historical data and apply machine learning algorithms to predict future trends, identify potential customer segments, and optimize their ad targeting strategies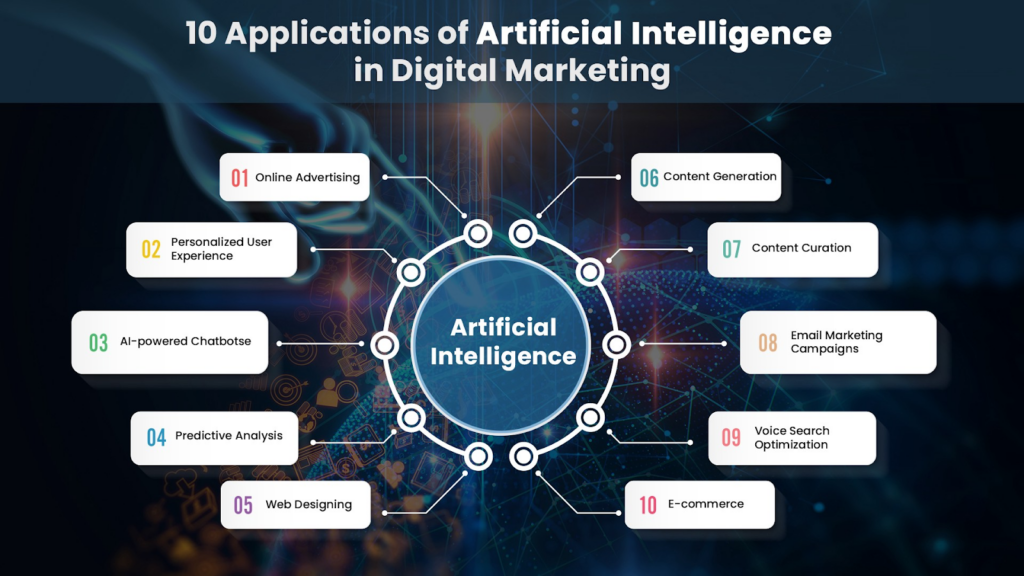 Benefits of AI Marketing Tools
AI marketing tools offer a wide range of benefits, including:
Increased Efficiency, Cost Savings, and Time Optimization – Automating tasks improves efficiency and cost savings through reduced manual work and time optimization.
Personalized Customer Experience and Satisfaction – Enhancing customer loyalty and satisfaction by providing them with personalized experiences, such as tailoring content, recommendations, and interactions to individual preferences.
Enhanced Search Engine Visibility – SEO optimization tools boost visibility in search engines, improving organic traffic and online presence for businesses.
Improved Ecommerce Capabilities – Personalized product recommendations, dynamic pricing optimization, and targeted advertising increase conversions and revenue.
Advanced Reporting and Analytics – Analyzing large datasets provides actionable insights for data-driven decision-making and campaign optimization.
Streamlined Content Marketing – Content generation tools help businesses produce high-quality and relevant content at scale, ensuring consistency, saving time, and improving content marketing efforts.
Improved Customer Engagement and Retention – Real-time interactions, personalized messaging, and AI-driven customer support leads to enhanced customer engagement, stronger relationships, and improved customer retention rates.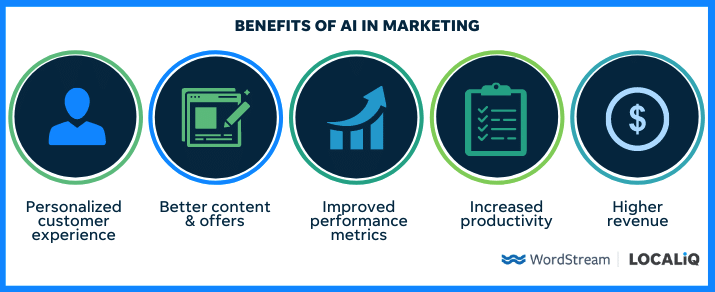 How to Choose an AI Marketing Tool
Choosing the right AI marketing tool for your business requires careful consideration and evaluation. Here's a plan to help you make an informed decision:
Identify your marketing goals and the specific areas/functions where you need AI assistance.
Evaluate whether the AI marketing tool integrates seamlessly with your existing marketing technology stack, including your CRM, marketing automation platform, or other essential tools.
Consider whether the tool can scale with your business growth and accommodate future needs. Can it be customized to adapt to your specific requirements and workflows?
Look for tools that are intuitive and easy to use, so they can be adopted smoothly by your team without significant disruptions.
Research the reputation and track record of the tool's vendor. Read customer reviews, case studies, and testimonials to gauge the vendor's credibility and support they provide.
Evaluate the pricing structure of the tool vs. your budget and assess its potential ROI.
Take advantage of free demos or trials to test the tool firsthand to assess its functionality, user experience, and performance.
By following these steps, you can easily determine whether an AI marketing tool is right for the job.
Top 10 AI Marketing Tools for 2023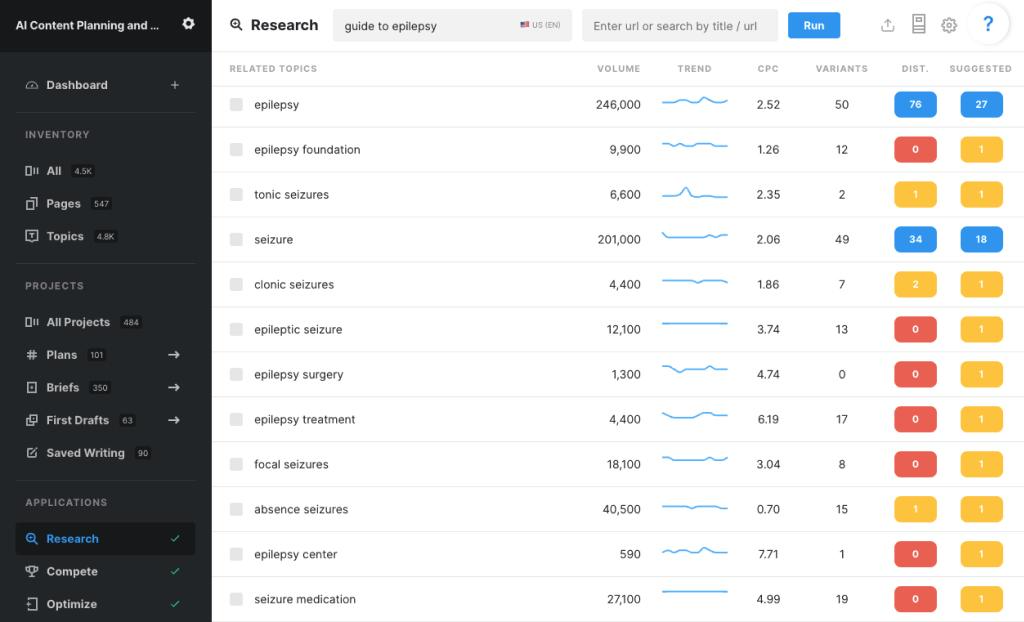 Best for: Content strategy, analysis, and optimization
Main Features: MarketMuse is a content intelligence and strategy platform that researches and analyzes large content inventories. It works like a content marketing agency, assisting in creating a content strategy and long-form content like emails, sales copy, landing pages, and articles. It automates content auditing, optimization, content cluster planning, and keyword research capabilities.
Pricing: 4 levels: Free, Standard ($149/month), Team ($399/month), and Premium (custom).
Review: "The inventory tool is a game changer for finding which pieces are 'low-hanging fruit' or other easy wins for optimization."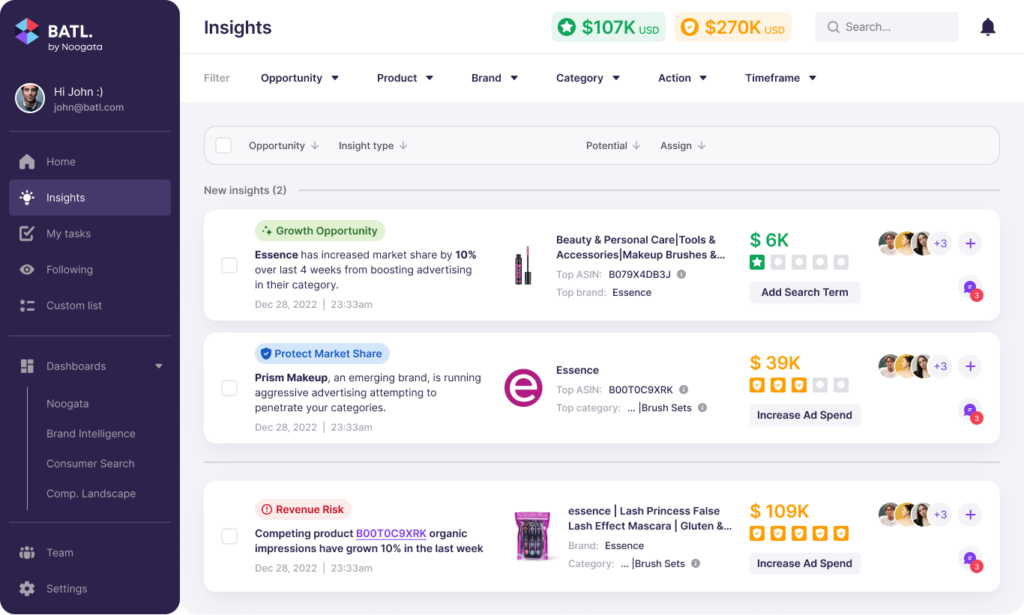 Best for: Digital brands and CPGs requiring deep analytics to beat the competition
Main Features: Noogata's eCommerce platform provides strategic analytics and competitive intelligence, empowering CPGs and digital brands to make informed decisions. Its AI Amazon Growth Assistant offers recommendations, competitive alerts, and actionable insights in a user-friendly feed. With features like Digital Shelf optimization, Search Trendspotting, Perfect Content, and Ad Booster, Noogata simplifies eCommerce management and performance monitoring.
Pricing: By inquiry, with a free trial available.
Review: "By tracking your competitors' pricing and promotional activity, you can adjust your own pricing strategy to remain competitive while still maintaining profitability."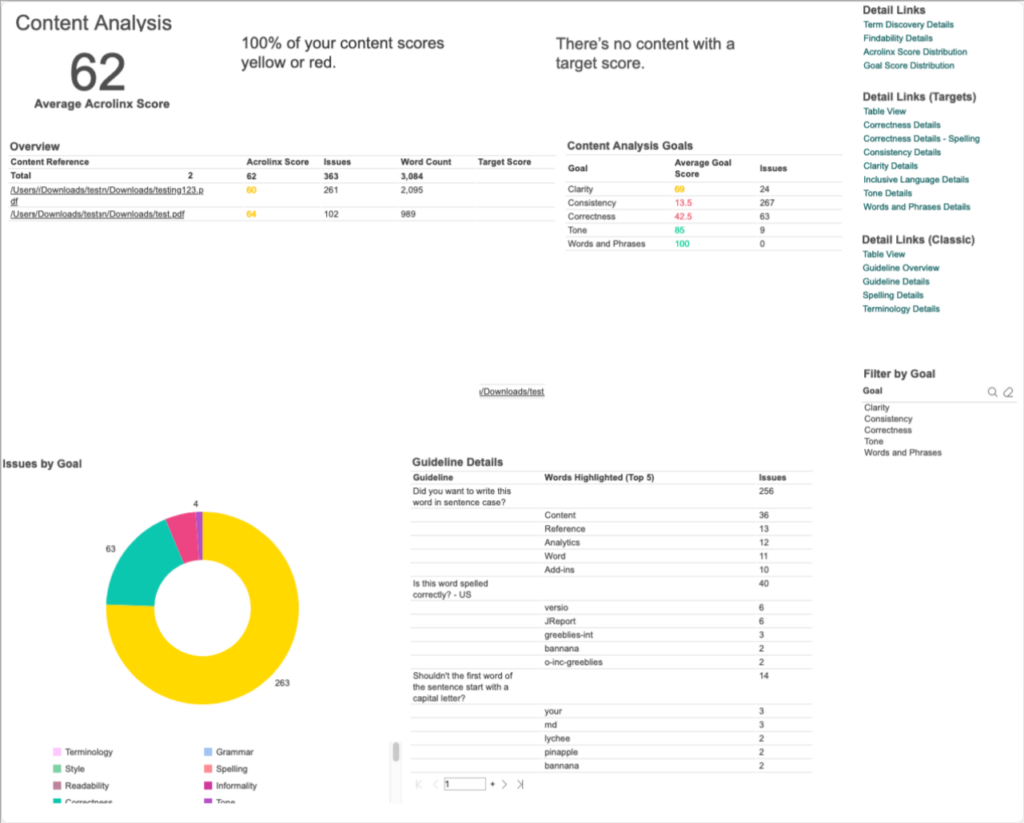 Best for: Enterprise-level content governance for marketing, product, and support teams
Main Features: Acrolinx, an AI-powered content governance tool, ensures messaging consistency, accuracy, and effectiveness across marketing channels. By employing natural language processing (NLP), it analyzes content and offers real-time suggestions to enhance quality and brand messaging. Features include a content analyzer, content scorecard, analytics for agile content workflows, and setting content targets.
Pricing: By request
Review: "It's a great tool to manage your company's voice and protect trademarks and brands."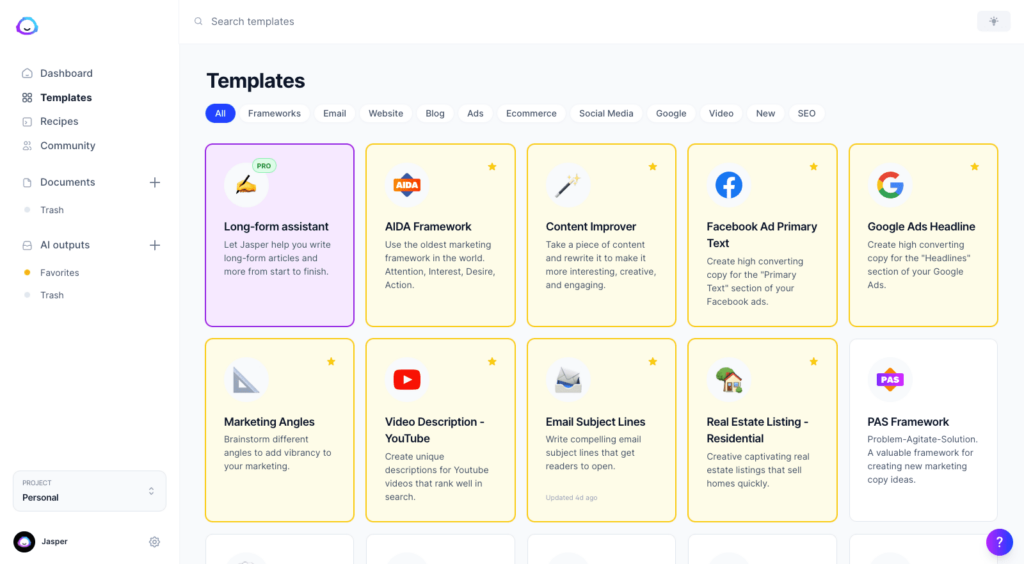 Best for: Creating written marketing content fast
Main Features: Jasper is an AI writing assistant to create content 2-5x faster. It supports 30+ languages and can efficiently create almost any written marketing content. Trained by marketing experts, it boasts 50+ skills, from crafting engaging stories to optimizing email subject lines. Features include seamless collaboration, a project template library, and a speedy "Boss Mode."
Pricing: 3 plans: Creator ($39/month), Teams ($99/month), Business (custom)
Review: "The content it generates is very accurate and is checked for plagiarism and copyrights."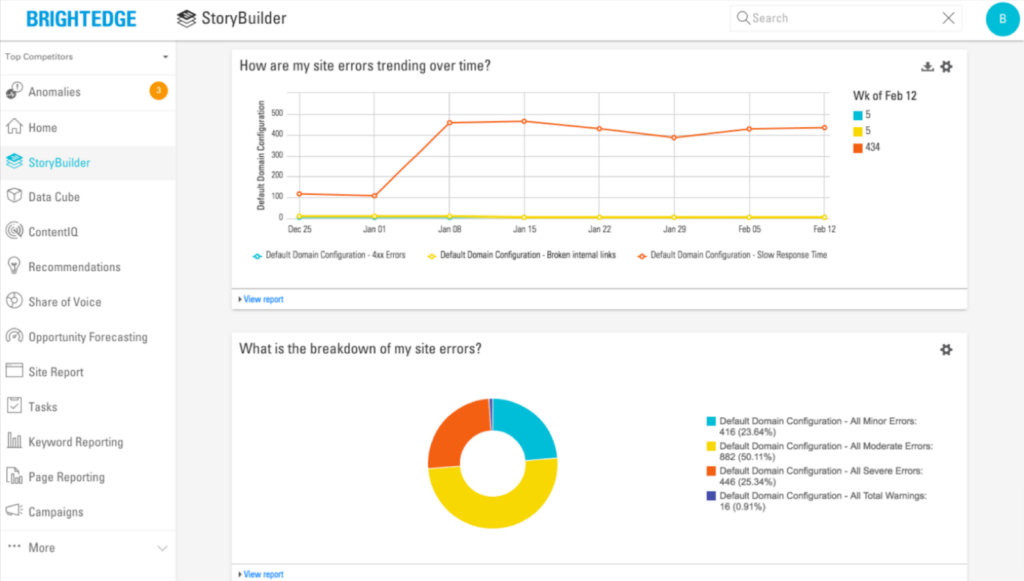 Best for: Supercharged real-time SEO for enterprise
Main Features: Leveraging a sophisticated deep learning engine, the BrightEdge SEO platform stands out as a provider capable of real-time, web-wide measurement of content engagement. It offers comprehensive insights across all digital channels, encompassing search, social, and mobile platforms. Among its many features are SEO audits, keyword opportunity forecasting, and share of voice reporting.
Pricing: Custom quote on request
Review: "BrightEdge excels in providing a birds-eye view of your pages' performance in search engines."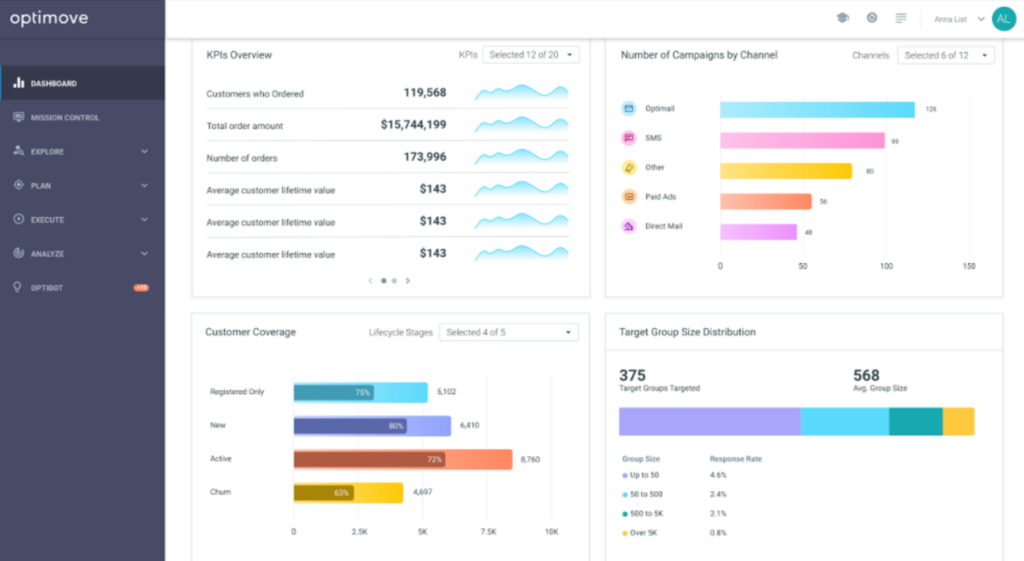 Best for: Personalized multichannel campaigns
Main Features: Optimove enables marketing teams to design and oversee extensive customer-driven journeys across multiple channels. It's two tools in one: a Customer-Led Marketing Platform uses an array of relationship marketing tools for planning, orchestration, measurement, and optimization of personalized CRM Marketing campaigns, and a Digital Experience Platform delivers real-time personalized experiences.
Pricing: 3 tiers, custom priced: Build, Grow, and Scale
Review: "The toolkit and flexibility of how and when you can reach out to your customers are top of the market."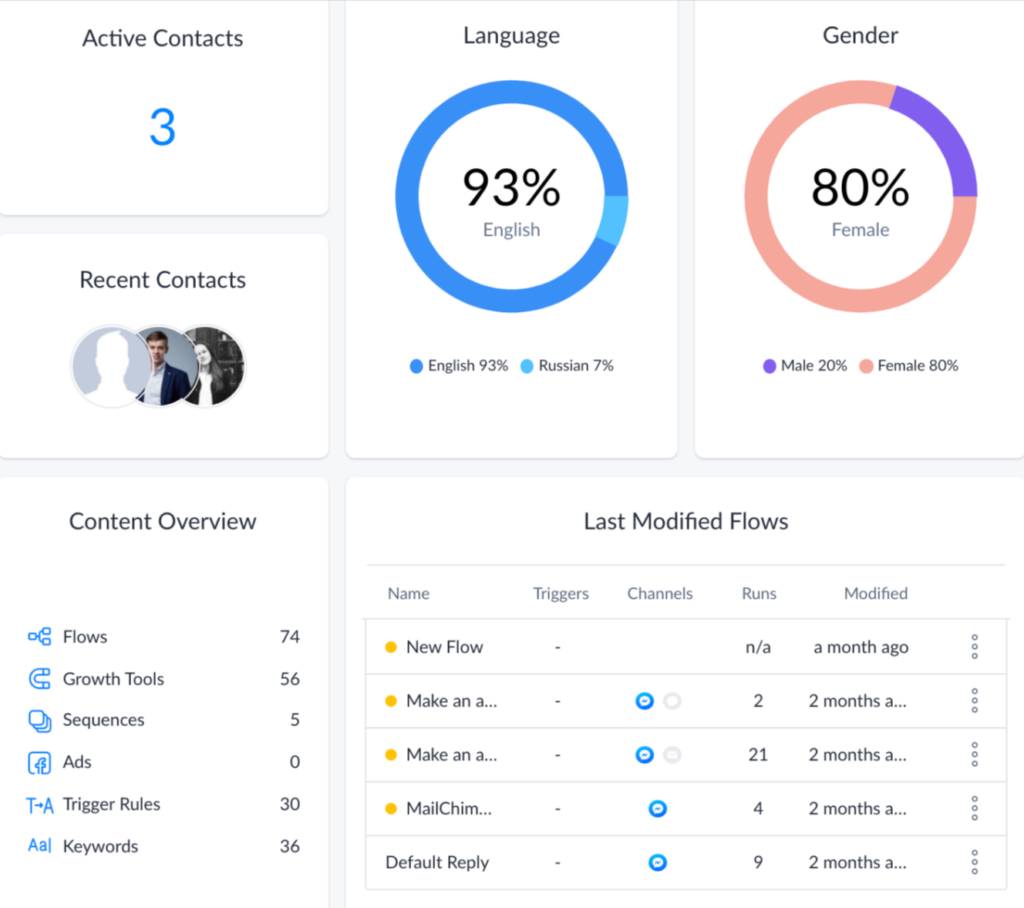 Best for: Omnichannel chat marketing and sales
Main Features: Manychat is a sales and marketing-focused AI chatbot tool that can be used on almost any marketing channel, including SMS, email, social media—and even in popular tools like Shopify, HubSpot, Google Sheets, and more. It features real-time consumer-facing chat, a customization interface, a marketing lead database, and even integrates with ChatGPT.
Pricing: 2 plans: Free (up to 1k contacts) and Pro (unlimited contacts at $15/month)
Review: "Among many chat features, I found the user-friendly interface to be the most appealing compared to other chatbots."

Best for: Amazon sellers to generate and optimize product listings
Main Features: CopyMonkey is an Amazon copywriting tool that swiftly writes and optimizes product listings. It ensures organic page one ranking by including crucial keywords. The AI algorithm generates descriptions and bullet points with the right keywords, then applies listing optimization best practices by analyzing competition, search frequency rank, click-through rate, and conversion rate. Import your entire catalog, and CopyMonkey will create listings and product descriptions for all items.
Pricing: Three levels: Starter ($24/month), Pro ($49/month), and Enterprise (custom)
Review: "With CopyMonkey, we create hundreds of product descriptions faster and cheaper monthly."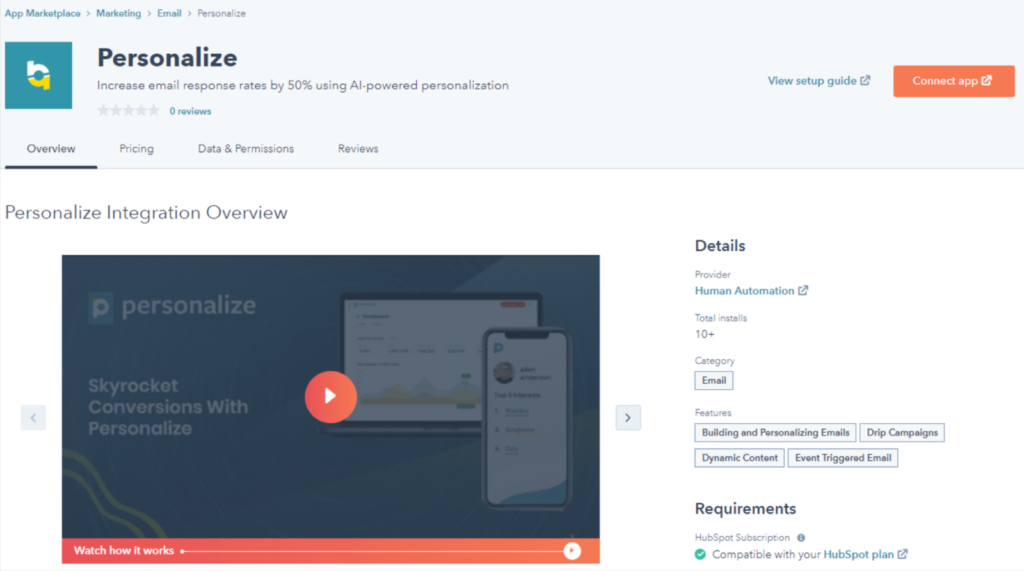 Best for: Increasing email open rates with personalization data
Main Features: Personalize, an AI personalization tool, identifies individuals' top interests based on their digital footprint. It utilizes real-time data from metrics like time on page and visit frequency to understand changing user interests. The resulting tailored email campaigns get 57% average higher click rates. It integrates with popular platforms like HubSpot and MailChimp.
Pricing: 30-day free trial; 3 tiers – Light ($69/month), Plus ($119/month), Premium ($219/month)
Review: "Increased my email open rate by over 50% and increased my click rate by over 500%."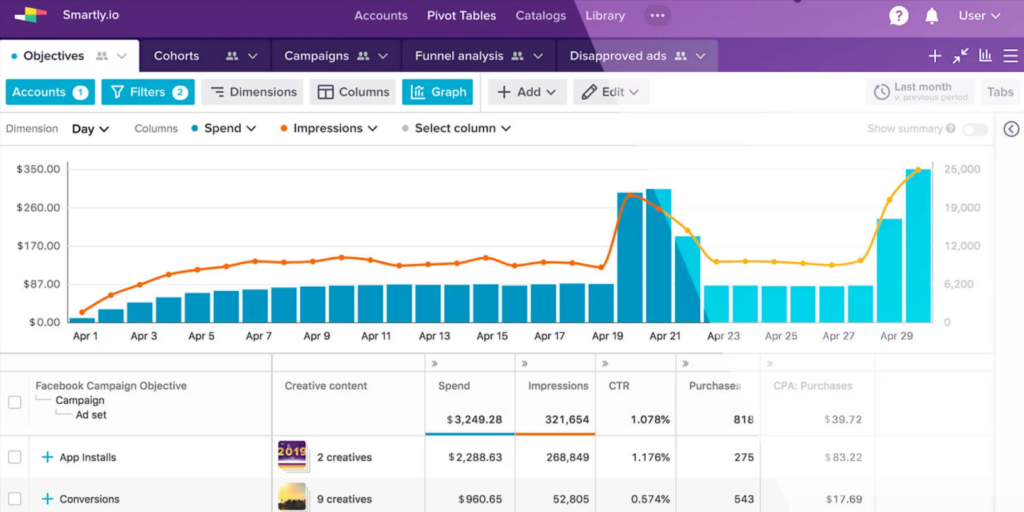 Best for: Automated ad management across multiple channels
Main Features: Smartly.io's AI-powered ad marketing solution helps eCommerce teams to efficiently plan, test, and deploy high-performing ads to their target audience. The platform's integrations with popular social media networks and Google channels enable streamlined campaign management. Smartly.io features modular ad testing, automated ad creatives, personalized experiences, and comprehensive performance metrics.
Pricing: Variable, calculated on a media spend percentage
Review: "In my opinion, it is a necessary option if the client has a very high volume of campaigns or markets with which to work."
Streamline your content production efforts
AI marketing tools offer a range of solutions with obvious benefits for digital marketers. If your business or startup needs marketing help in a specific area, AI tools can be a real difference-maker in the effectiveness of your marketing efforts while increasing ROI.
At mvpGrow, we're launching Cyborg content. What's Cyborg content you ask? It's content that takes the best of what professional writers and AI have to offer to create unique, accurate, and unbeatable content.
Book a free consultation, and we'll answer your questions about AI marketing tools and other ways we can help grow your business.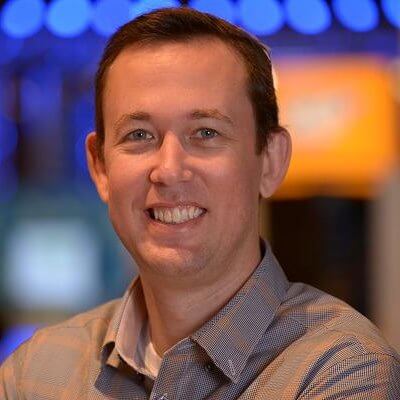 The Founder & Chief Getting Sh%T Done Officer of mvpGrow. After about 8 years as a hired hand some of the largest (and smallest) B2B SaaS companies worldwide I decided to hang up my employee slippers and lace up my growth agency cleats. But just because I'm an agency doesn't mean we can't chat (no charge). Please email me on any topic and I will gladly reply: eyal@mvpgrow.com