HubSpot is so much more than just a prevalent CRM. It's an example of how software as a service (SaaS) can enable modern businesses to grow and scale their operations without investing in costly sales and marketing software from day one. Only a decade old, HubSpot became the go-to tool for most data-driven marketers.
In addition to scalability and cloud-based maintenance-free software, HubSpot offers expansive integration options, further augmenting the platform's capabilities and connecting it with other sales and marketing tools. In early 2022, HubSpot's app ecosystem surpassed 1,000 plugins and integrations. While some integrations are well-known and widely used, some are hidden diamonds in the rough.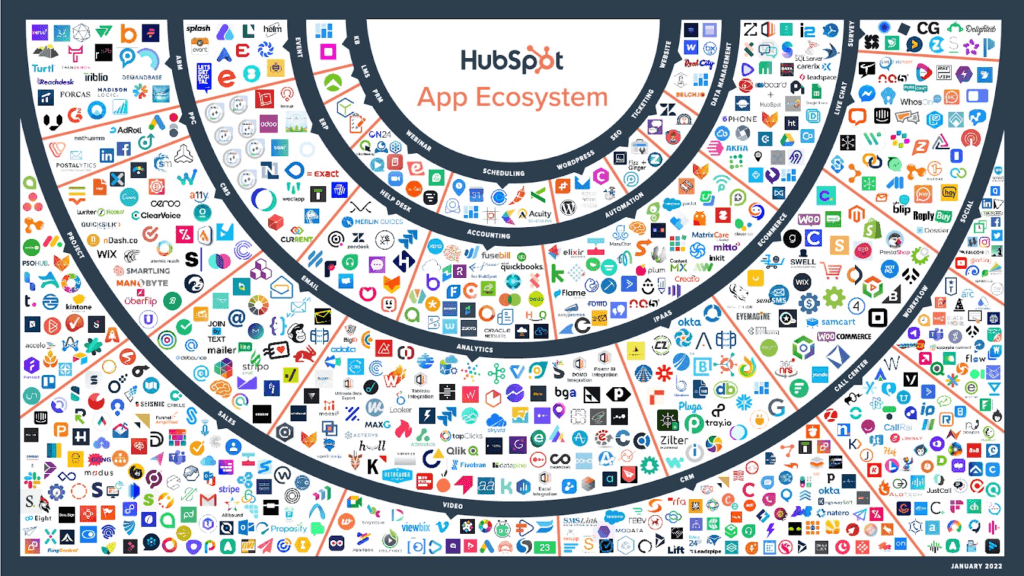 Before we list the top two percent of HubSpot integrations today, let's quickly review what HubSpot plugins and integrations are and why you, as a B2B marketer, should employ them.
What are HubSpot integrations?
HubSpot's website states: "Integrations connect your software to third-party applications so they can share information. They share data from one system to the next, providing you with more features and options while using your software."
In other words, HubSpot integrations are essentially SaaS plugins that employ API calls to share information between HubSpot and other tools.
In addition to integrations and apps developed in-house, HubSpot offers developers documentation and guides to enable them to build apps for the HubSpot App Marketplace and integrate them with their services and tools.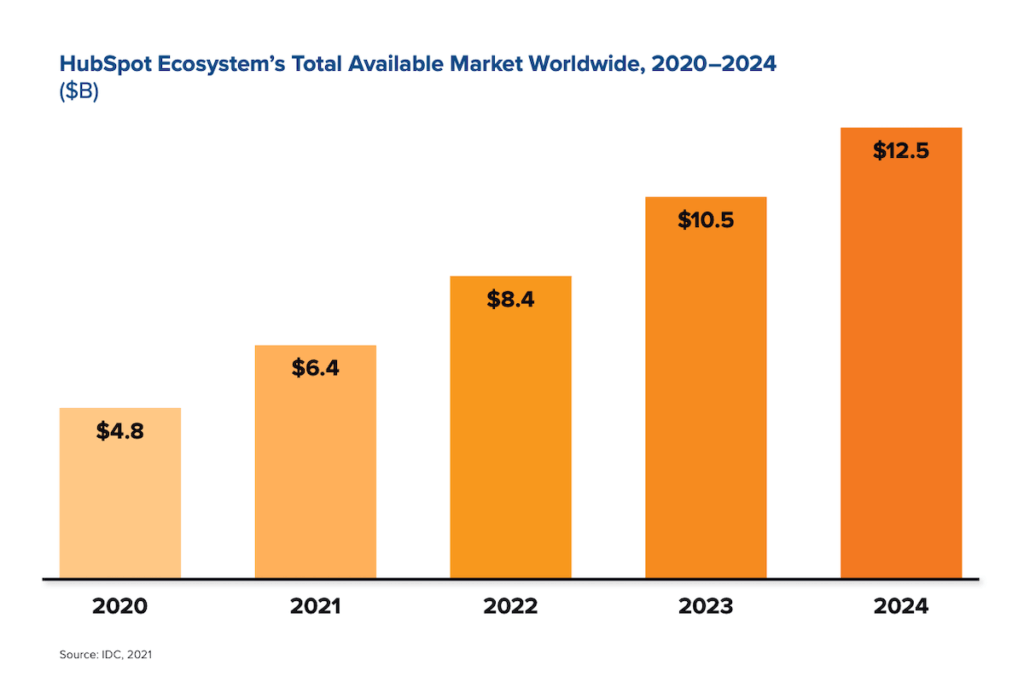 Before installing a HubSpot integration plugin, it's always worth checking the price of the service and the potential benefits it can introduce. Some integration plugins will only save you from having to Alt-Tab between multiple browser windows or tabs. Linking your marketing technology stack and HubSpot can synergistically implement and optimize your digital marketing strategy and tactics.
Top 21 HubSpot integrations for B2B marketers in 2023 [Categorized]
So which HubSpot integrations should you check out to make HubSpot work seamlessly with other components of your marketing tech stack, and which are bound to supercharge your productivity? We've collected and organized by category the HubSpot integrations every marketer should know in 2023.
Account-Based Marketing (ABM)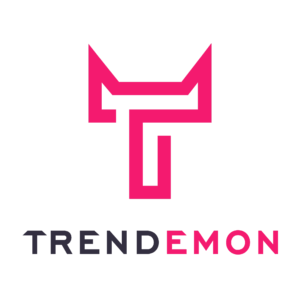 The Trendemon platform is, on its own, an invaluable tool in account-based marketing for B2B. This solution drastically enhances website conversion rates and the website experience of every visitor; Trendemon HubSpot integration brings personalized content suggestions and customizable calls to action based on HubSpot attributes.
Pricing: Starting at $2,599 / month with a free 30-day trial available.
Advertising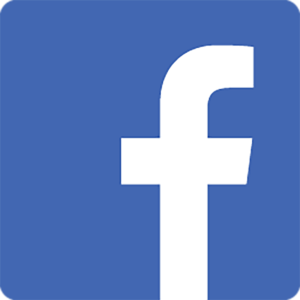 Although Facebook is not the most popular platform for B2B marketing, HubSpot helps make it an effective one. Among other features, the Facebook Ads HubSpot integration lets you create highly targeted audiences that automatically sync with your Facebook Ads account and produce Facebook Lead ads within HubSpot. When your Facebook Lead forms generate leads, they can automatically sync them into HubSpot's CRM.
The main reason to use the Facebook Ads HubSpot integration is to focus all your marketing resources and materials in one place, helping ensure a cohesive and consistent message and tone across platforms.
Pricing: Free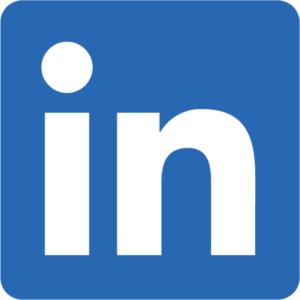 Much like the Facebook Ads integration for HubSpot, the LinkedIn Ads integration was developed internally by the HubSpot team rather than by LinkedIn.
Its features are similar: automatically syncing LinkedIn leads into your HubSpot database, tracking leads throughout their buyer journey, improving targeting and segmentation, and enabling some ABM features by leveraging customer data in LinkedIn ads.
If you're looking for in-depth documentation of the integration and its benefits, HubSpot offers a whitepaper you can use as a guide or for quick reference.
Pricing: Free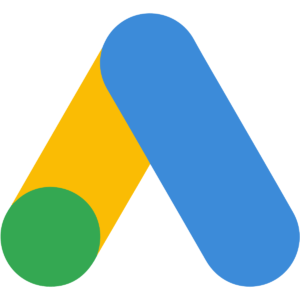 Another integration by the team at HubSpot that offers similar functionality to other ad platform integration plugins is the Google Ads add-on.
Segmentation, targeting, tracking, and Google ads creation can all be performed directly from the HubSpot UI. Still, some API limitations exist, such as the inability to track YouTube Ads and granular data for "smart campaigns."
Pricing: Free
Analytics & Data Management
5. Databox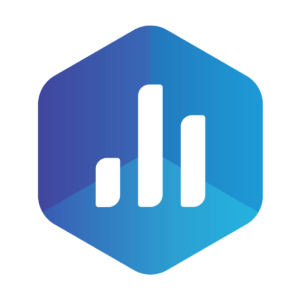 Who doesn't like a pretty analytics dashboard? Well, we love them. We love them even more if they can draw data from multiple sources. And this HubSpot integration provides just that.
Databox lets you view analytics data on your mobile, desktop, and TV while providing robust reporting capabilities outside HubSpot's reporting app. As the plugin description notes: "If HubSpot provides an API for the data, we make it possible for you to visualize it in Databox."
Though some reviewers describe it as a dashboard that doesn't serve a BI purpose, this integration lets you set up data flows, then custom metrics, then custom calculations based on those metrics to give you a visual representation of trends and performance across platforms.
Pricing: Starting at $72 / month with a limited free account option available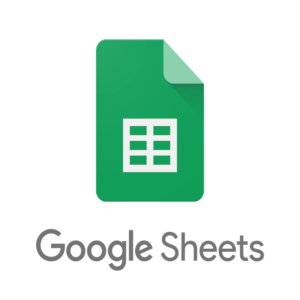 Created by the HubSpot team, the Google Sheets integration is one of the most practical. It is most frequently used to generate and update sheet rows with HubSpot workflows. This can be especially helpful in reducing the manual CSV/Excel export actions you must perform to get your data out of HubSpot.
On the flip side, the Google Sheets HubSpot integration lets you access your HubSpot data in Google Sheets to build custom reports and manage your data using the features offered by Google Sheets.
Pricing: Free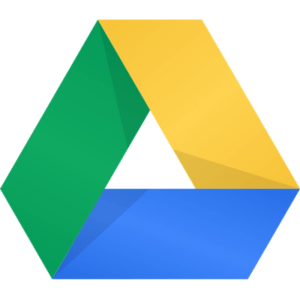 Sometimes, you need to attach files to contacts on HubSpot. These files can be recordings of calls, scanned documents, or even materials relevant to the account itself, like floorplans or logos.
To help you keep it all organized, Google Drive Sync will let you attach files to contacts in HubSpot and save them on your Google Drive.
Pricing: Starting at $4.17 / month for an annual subscription.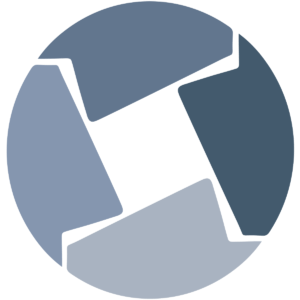 Data management and maintenance can be time-consuming when done manually, especially if you have to perform data acrobatics that involves syncing HubSpot with SalesForce, for example. Fortunately, this HubSpot integration does a lot of the heavy lifting while offering a rich feature set and automation capabilities.
Among other features, Insycle lets you automate your HubSpot data cleaning process with schedules and workflow integration.
Pricing: Starting at $4 / month with a free feature-limited option for small databases.
Automation
9. Zapier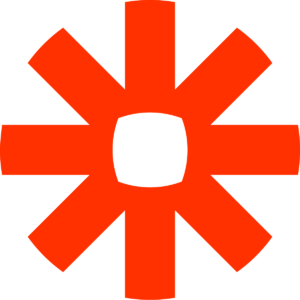 If you think of automation, the odds are that one of the first tools to pop into your mind will be Zapier. Employing actions called "zaps," Zapier can serve as a bridge between HubSpot and thousands of other popular applications.
When used wisely, Zapier won't only save you a lot of copy-pasting but also enable you to create intelligent automated workflows based on trigger actions, schedules, and events.
Pricing: Starting at $19.99 / month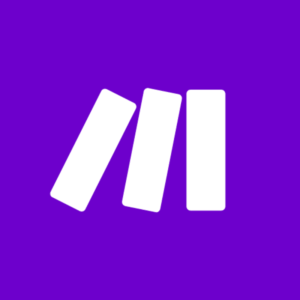 A fair competitor to Zapier is the aptly named Make integration. Enabling cross-app automation with an intuitive drag-and-drop interface, Make lets you create workflows and automate list and contact synchronization and management.
According to reviewers, Make can be a cheaper alternative to the Operations Hub if you're willing to get your hands dirty with custom code and APIs.
Pricing: Starting at $9 / month with a limited free subscription available.
Communication & Conferencing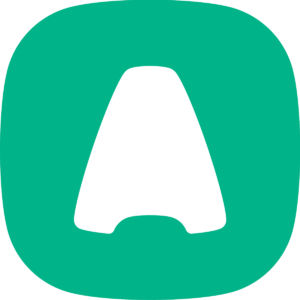 Very soon, we'll need to explain to people what "dialing" on their mobiles means and how telephones once had a round dial with numbers that made ticking sounds as it spun. It's not surprising since today you can make outbound calls with VoIP software like Aircall that integrates with HubSpot.
With Aircall's HubSpot integration, every single call (successful or missed), SMS text message, and voicemail are tracked and recorded under your HubSpot Contacts, Companies, Deals, and ServiceHub Tickets. In addition, you can set Aircall calls and texts to trigger Workflows, automating more than just the task of dialing for you.
Pricing: Starting at $30 / month for an annual subscription with a free trial available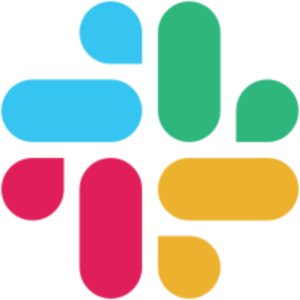 Slack is a comfortable and customizable chat system for teams and organizations of most sizes. But Slack is more than just a chat room for work. It can integrate with various tools, and HubSpot is no exception.
The Slack HubSpot integration offers a broad range of functions and queries you can run directly from Slack. For example, with a simple command to the HubSpot bot in your Slack, you can create Contacts, Deals, Tasks, Companies, and more. In addition, you can search for tickets and knowledge base articles and get Slack notifications on activities in your HubSpot account.
Pricing: From $6.67 / month per active user with a free option available for small organizations.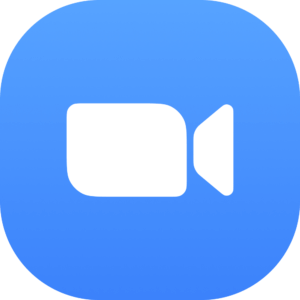 One of the main changes the COVID-19 pandemic caused in how we do business is the accelerated transition to video conferencing instead of face-to-face meetings for presenting products or closing deals.
This transition introduced Zoom into the lives of everyone – from court judges to school students. So, of course, there's a HubSpot integration for streamlining and automating the creation of conferences, as well as employing HubSpot Workflows to send automated Zoom conference reminders.
For premium Zoom account holders, the HubSpot integration grants access to features like Zoom webinar attendance analytics and cloud-based conversation analytics to transcribe and draw account-relevant information from your calls.
Pricing: Starting at $14.99 / month per host, with a feature-limited free version.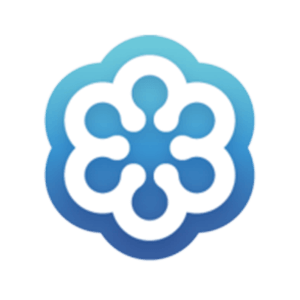 Another impact the COVID-19 pandemic had on the world of B2B sales and marketing is the increased popularity of webinars as a stay-at-home alternative to traditional conferences and conventions.
GoToWebinar had been around for a long time before the pandemic. It gained even more popularity when businesses began to seek out a platform that was easy to use and played well with their CRM.
The GoToWebinar integration for HubSpot lets you enhance the registration experience with branded pages you create in HubSpot, helps you automate reminders and post-event messages, and generates reports on your webinars directly from your HubSpot dashboard.
Pricing: Starting at $99 / month
Email Marketing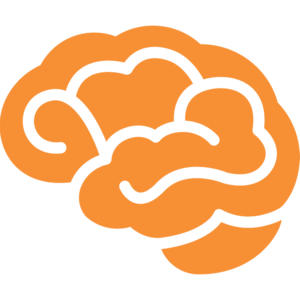 In 2022, email continues to lead the B2B marketing pack with an ROI of an impressive $36 for every $1 spent. The odds are that with some optimization and implementation of AI on your email marketing campaigns, you'll get an even higher one. That's precisely what Seventh Sense aims to do.
Promising to increase inbox placement, impressions, opens, clicks, and conversions, Seventh Sense focuses mainly on growing that ROI on email marketing.
Pricing: Starting at $64 / month (for an annual subscription)
Lead Generation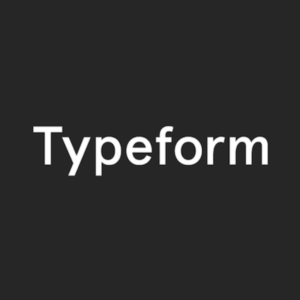 The lead collection process is always a tricky balance between collecting enough information and getting your lead to complete the form. Typeform is a popular service that helps you create and maintain this balance while recording and tracking results in your HubSpot dashboard.
Typeform's new HubSpot integration plugin can do quite a bit to automate lead form synchronization with your HubSpot account. For example, you can create multiple records across Contacts, Companies, and Deals from a single form response, so different team members can easily access the data relevant to their roles. You can also map custom Typeform variables like scores, unique endings, and hidden fields.
Pricing: Starting at $25 / month (for an annual subscription) with a free, feature limited option available.
Search Engine Optimization (SEO)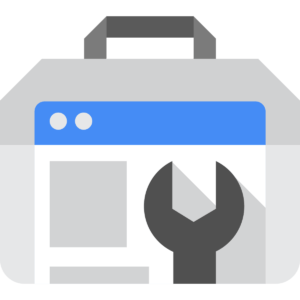 If you're investing in content marketing (as you should), you're probably very familiar with Google's tools for web admins, including the Google Search Console.
The Google Search Console HubSpot integration brings some of the tool's features into your HubSpot UI. These include Page Analytics (clicks, impressions, and page rank) and Query Analytics, where you can discover what terms and keywords bring traffic to your website pages.
For SEO pros, the GSC integration serves mainly to reduce the number of open tabs. However, for non-technical content marketers, having access to this information from a familiar HubSpot UI can be invaluable.
Pricing: Free
Social Media Management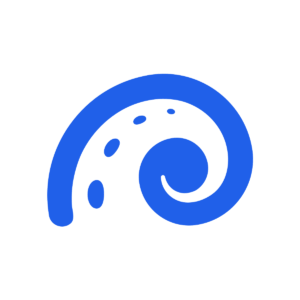 There's no doubt that HubSpot makes social media management a lot easier, but for some purposes, it's not enough. For those B2B enterprises, there's Oktopost – a B2B social engagement suite.
Oktopost offers social media management, employee advocacy campaigns, social listening features, social advertising, and comprehensive reporting capabilities aimed at B2B enterprises.
The HubSpot integration for Oktopost arms B2B enterprise sales and marketing teams with the ability to automatically score leads based on social media activity and get automatic alerts when negative sentiment against the brand is expressed online.
Pricing: Starting at $7,200 / year.
Sales Enablement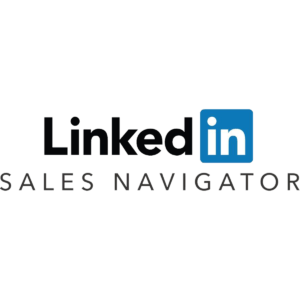 Every B2B sales team is (at the very least) familiar with LinkedIn's popular lead generation tool. When used correctly, you can turn the Sales Navigator into an automated lead generation and prospecting tool.
The HubSpot integration for LinkedIn Sales Navigator is built by the HubSpot team and offers quite a robust feature set to keep you in the HubSpot dashboard instead of the LinkedIn tab. The integration enables you to send InMail directly from the HubSpot contact record and get LinkedIn Sales Navigator information (like recommended leads and connections) on your HubSpot company records.
Pricing: Starting at $125 / month.
Scheduling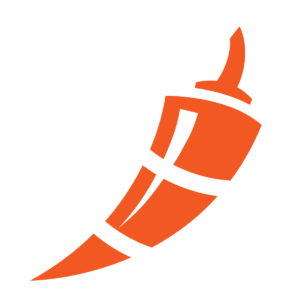 How does one turn leads into sales meetings? Chili Piper aims to make it a breeze with scheduling software that lets you qualify, route, and book meetings with inbound leads in real time – all from your HubSpot CRM.
Suppose you want to ensure your representatives' calendars are automatically populated with relevant calls that don't clash. In that case, Chili Piper employs a Form Concierge to book meetings instantly when prospects fill out your HubSpot web forms.
Pricing: Starting at $30 / month with a platform fee starting at $150 / month.
Video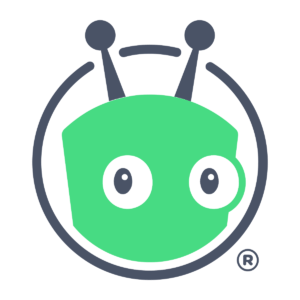 Why does video-based marketing work? Because seeing can often lead to believing. Today, it's easier than ever to produce marketing video clips and measure their impact on your prospects' purchasing intentions. Vidyard enables you to do just that.
Among the features of the Vidyard HubSpot integration plugin is the easy addition of Vidyard clips to HubSpot landing pages and the ability to view engagement and synchronize with HubSpot data.
Pricing: Starting at $19 / month with a free trial available
Let Pros Tame HubSpot for You
HubSpot can be invaluable in streamlining sales and marketing work and saving time and money. However, you may find yourself tinkering with HubSpot integrations, managing half a dozen service accounts for your team, or worse – having to hurriedly fix something that broke in the CRM workflows or database.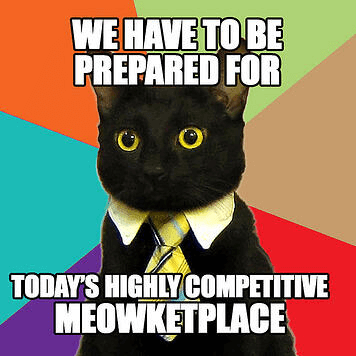 So what's a busy B2B marketer to do? Hire a professional agency with extensive experience in automating and optimizing HubSpot operations for B2B sales and marketing teams of varying sizes and verticals. Get in touch with mvpGrow today to let us help you make HubSpot Workflows purr like a lead-generating kitten.