When it comes to making B2B sales, the most crucial factor to consider is that buyers aren't passive recipients of sales pitches. Instead, they're active researchers, independently scouring online resources to gather vital information that aids purchasing decisions. This proactive approach means that companies need B2B content marketing that's consistently visible, with compelling, value-packed content ready in every corner of the internet where a potential buyer might look.
CMI's recent study on B2B content marketing backs this up: 64% of successful content marketers surveyed said their content marketing efforts positively nurtured leads, while 74% said that the value their content provides was critical in its effectiveness. This is a clarion call: if your B2B content isn't out there, you're likely off buyers' radar entirely.
But what if you're a lean startup with limited resources for a dedicated content team? Or perhaps you're a B2B tech company where the nuances of content strategy don't quite align with your core expertise? This is where B2B content marketing agencies come in. These agencies specialize in bridging this exact gap, ensuring that your business has a proven way to meet prospective buyers where they're at—and get them to convert.
In this post, we'll examine B2B content marketing agencies, highlight their benefits, discuss what you should look for when choosing one, and provide a list of the top ten agencies you should consider in 2023.
What is a B2B content marketing agency?
A B2B content marketing agency is a specialized agency or firm that develops and implements content strategies for businesses selling to other businesses. Unlike B2C (Business-to-Consumer) marketing, which directly addresses individual consumers, B2B marketing requires a distinct mix of professional tone, deep industry insights, and a clear value proposition.
B2B content marketing agencies often serve companies lacking the internal expertise or resources to produce consistent, high-quality content, or those needing to create or elevate their current content strategy. This spectrum includes innovative startups, established corporations seeking to retain their industry prominence, and mid-sized businesses intent on expanding their market reach.
With the majority of B2B buyers initiating their journeys online, the need for authoritative, insightful, and engaging content is vital. It improves a brand's reputation and builds trust with prospective buyers and existing customers. Most importantly, it engages leads and helps turn them into customers.

Types of B2B Content Marketing Agencies
B2B content marketing agencies vary based on their service offerings:
Full-Service Agencies – Offer a comprehensive range of services from content creation and strategy development to distribution and performance tracking.
Niche or Specialized Agencies – Concentrate on specific domains such as technical writing, video production, social media, etc., or specific client niches, such as healthcare or tech.
Content Strategy Agencies – These agencies specialize in consulting businesses on shaping their internal content strategies rather than producing content.
5 Benefits of B2B Content Marketing Agencies
Here are some of the key benefits of utilizing a B2B content marketing agency:
1. Expertise on Tap
Agencies bring a wealth of experience from various industries, ensuring your content is both accurate and compelling.
2. Time- and Cost-Efficient
Outsourcing can be more economical than hiring a full-time, in-house team, especially for startups or SMEs. Not having to do it yourself saves invaluable time you can use to focus on growing your business.
3. Consistent and Diverse Content Production
With an agency, you're guaranteed a steady stream of content, maintaining engagement with your audience and keeping your brand top-of-mind. Agencies can produce a range of content, from blogs and whitepapers to videos and infographics, enriching your content mix.
4. Strategic Adaptability
Agencies can quickly pivot strategies as market trends shift, ensuring your content remains relevant and impactful. Staying up on the latest content marketing trends is a job in itself, so why not leave it to those who specialize in it?
5. Advanced Tools Access
Most agencies have access to premium content creation and analytics tools, ensuring your content is both high-quality and performance-driven. This allows them to offer insights and adjustments to optimize ROI.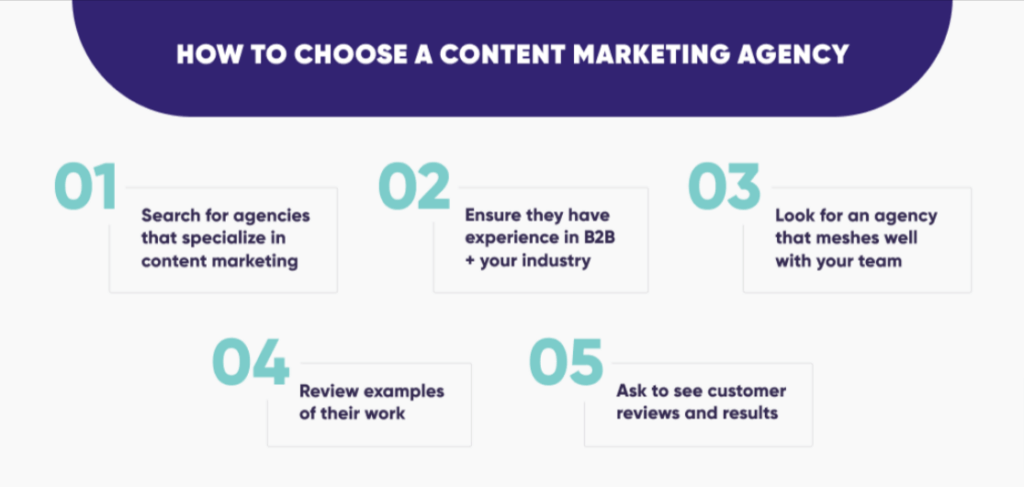 What to Look for in a B2B Content Marketing Agency
Hiring a B2B content marketing agency could feel overwhelming, so here are some key criteria to consider when making a decision:
Portfolio – Review their previous projects to gauge their content's quality, relevance, and versatility.
Industry Experience – An agency familiar with your sector will have insights and strategies tailored for your audience.
Client Testimonials & Reviews – Genuine feedback can offer a transparent view of the agency's reliability and performance.
Range of Services – Ensure they offer the content solutions you need, whether it's blog posts, whitepapers, videos, or SEO optimization.
Pricing & Packages – Align your budget with their offerings, ensuring you get value without overspending.
Flexibility – Opt for an agency that stays updated with industry and content marketing trends and adapts its strategies accordingly.
Communication & Reporting – Regular updates and transparent reporting are crucial for tracking progress and ROI.
Ultimately, your content represents your brand. Choosing a B2B content marketing agency that aligns with your goals, understands your industry, and values your vision can be pivotal to your success.
Top 10 B2B Content Marketing Agencies in 2023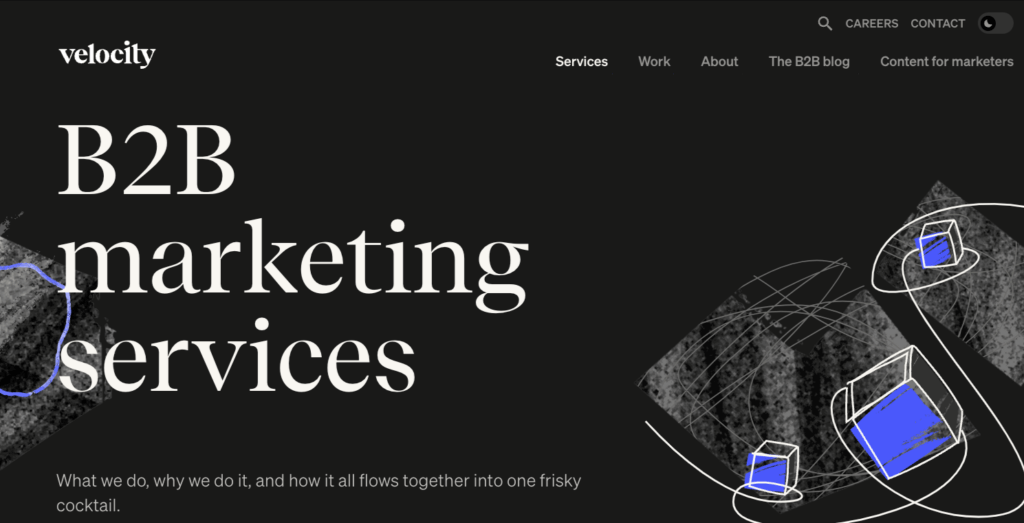 Velocity Partners specializes in B2B content marketing for tech markets, emphasizing swift action in ever-evolving industries. They offer comprehensive services, including strategy, branding, and SEO, to enhance client narratives and drive revenue. Notably, they were named the Content Marketing Agency of the Year in 2016 by The Content Marketing Institute.
Location: London, UK
Best for: B2B content performance
Review: None available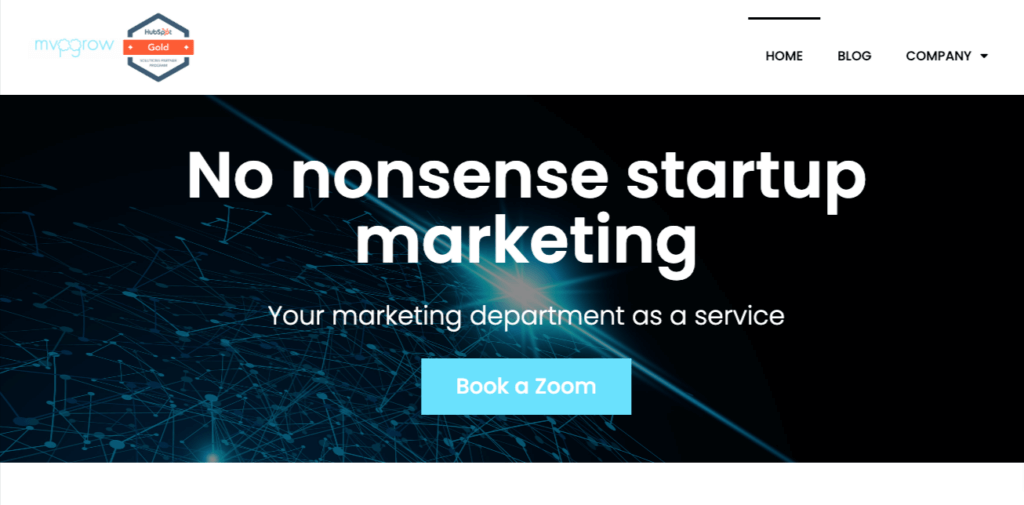 mvpGROW is a dedicated growth marketing agency tailored for startups, especially within the tech sector. Our unique "marketing department as a service" model encompasses a comprehensive range of services, from content strategy to SEO, supported by a globally distributed team of professionals. We offer expertise and vast experience in B2B content marketing, including strategy, writing, editing, and distribution. With our methodical approach and focus on measurable outcomes, mvpGROW stands as a preferred choice for B2B content marketing solutions.
Location: Kefar Sava, Israel
Best for: B2B tech and SaaS startups
Review: "mvpGrow is conscious of our company's objectives and sees the bigger picture. They're on time and budget. Overall, they're diligent and attentive with execution."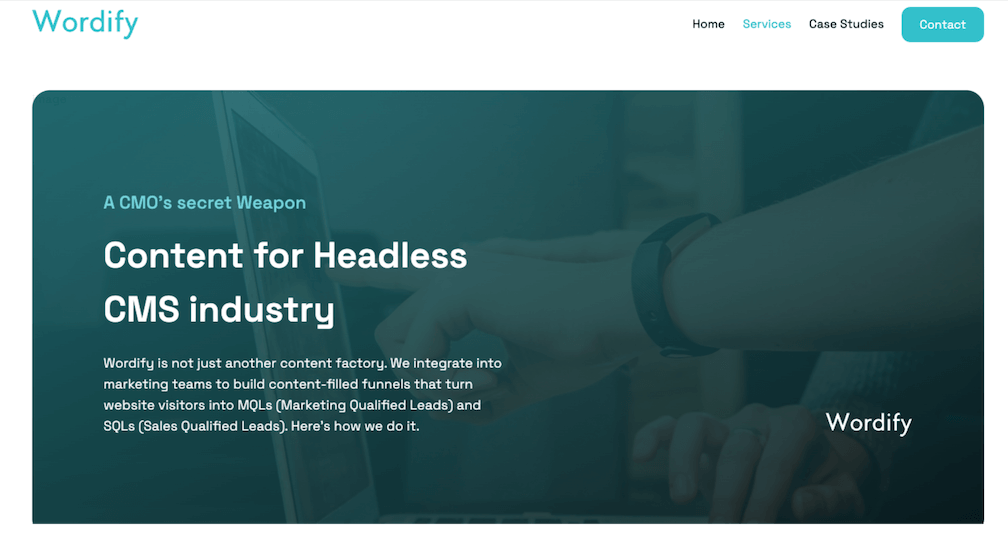 Wordify addresses the challenge of maintaining market visibility amidst rising competition. Specializing in creating brand-aligned content that educates and converts, Wordify leverages data-driven strategies to transform software vendors into industry thought leaders. Their comprehensive services include SEO strategy, market trend analysis, and creating various content forms, from website copy to case studies.
Location: Fujairah Creative City, United Arab Emirates
Best for: SaaS and software vendors
Review: "Communication is efficient and deliverables are met on time, resulting in a good workflow."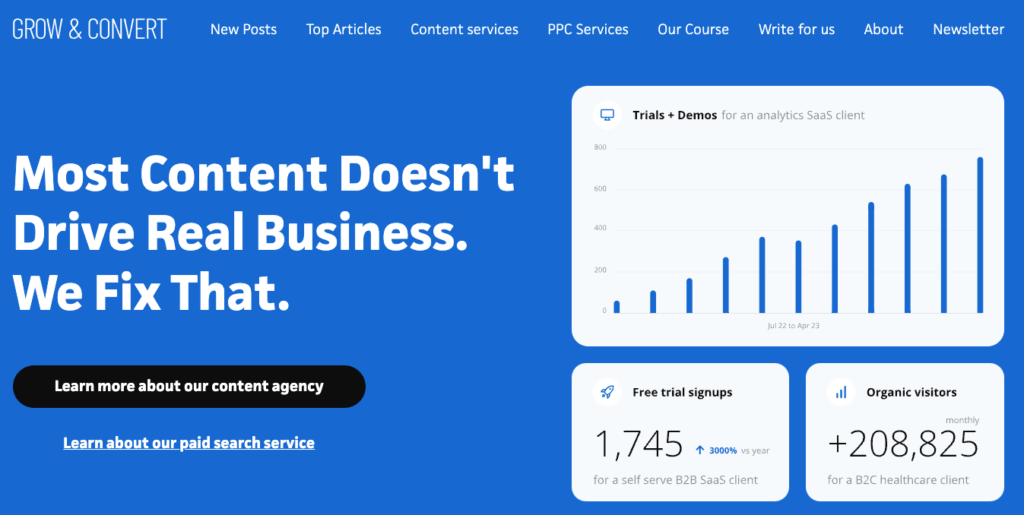 Grow and Convert is an SEO-centric content agency that prioritizes ranking for high buying-intent keywords to boost leads and sales, rather than merely increasing traffic. They manage the complete content cycle: from keyword research and content creation to optimization and link-building. Their analytics-driven approach ensures clear attribution of conversions to specific site pages.
Location: San Diego, CA, USA
Best for: SEO-focused content
Review: "We trust them, which is extremely valuable in an agency partner."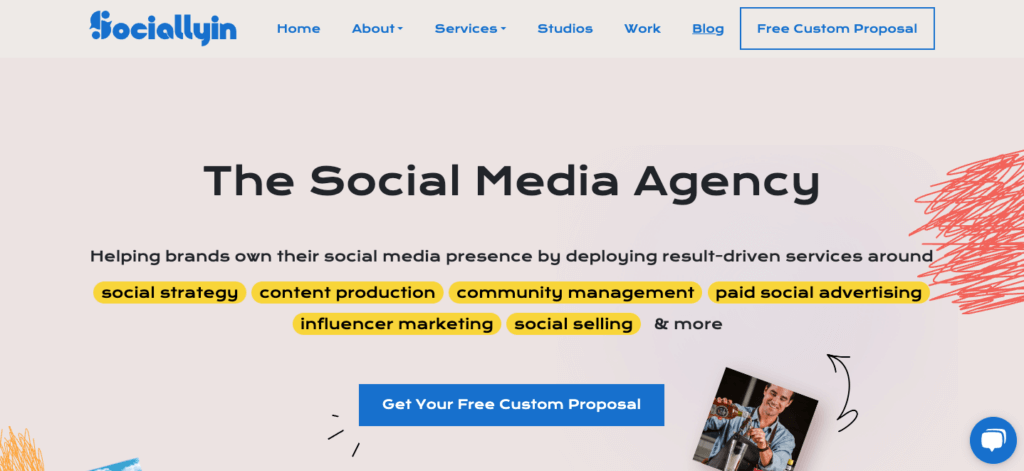 Sociallyin, a leading B2B social media agency, provides social content for diverse industries. They specialize in creating custom content, influencer marketing, ROI-driven data analysis, and social media advertising. Their services range from social strategy development and content ideation to community management and paid social advertising, ensuring brands stay ahead in the dynamic social media landscape.
Location: Atlanta, GA, USA
Best for: Social media content
Review: "Sociallyin also works on our overall content strategy. The team also helps us out with our content calendar."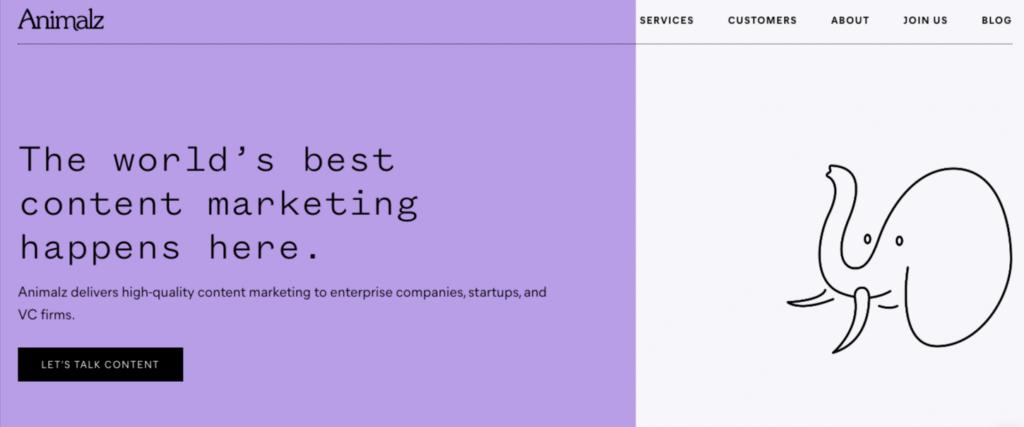 Animalz zeroes in on helping B2B SaaS businesses through captivating long-form content. Considered a thought leader in the space, their focus is on leveraging high-quality content to grow businesses. Although lauded for their expertise and notable clients like Amazon and Google, they lean towards premium pricing, making them best suited for companies prepared to invest in top-tier content services.
Location: New York, NY, USA
Best for: SaaS enterprises and startups, and VC firms
Review: None available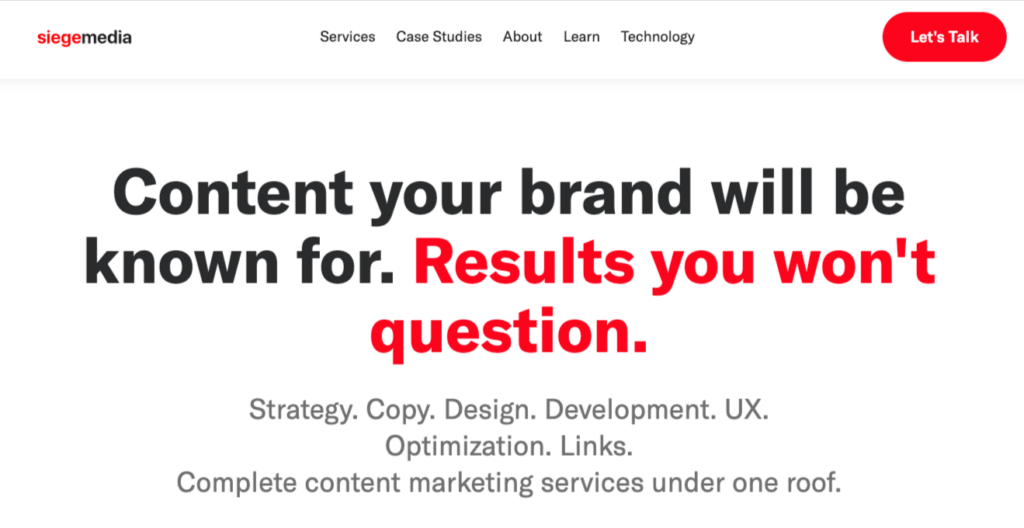 Siege Media is another SEO-centric content marketing agency that emphasizes ROI and design. They boast achievements like multiple Inc. 5000 listings and delivered results for brands such as TripAdvisor, Zillow, and Airbnb. They offer a broad spectrum of services, including content strategy, link building, graphic design, and SEO consulting.
Location: Austin, TX, USA
Best for: Premium SEO content
Review: "Siege Media was very professional and knew their stuff; they were good at comparing our performance to our competitors' performance."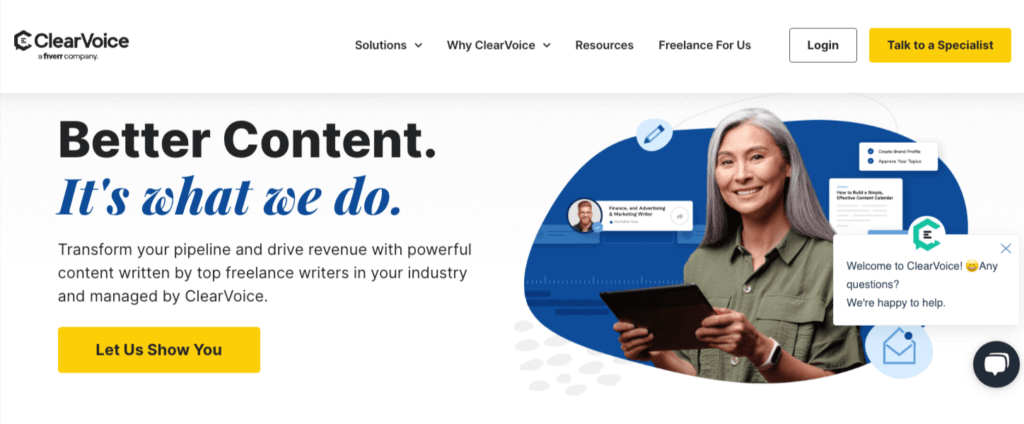 ClearVoice offers something unique among B2B content marketing agencies—the ability to hire writers and manage them through its platform, not unlike its partner, Fivver. They combine a dedicated management team, a freelancer network, and streamlined, tech-driven workflows to create B2B content. Clients articulate their needs, and ClearVoice transforms them into compelling content outcomes.
Location: Phoenix, AZ, USA
Best for: Sourcing and managing individual content writers
Review: "I wish there were more revisions built into the cost."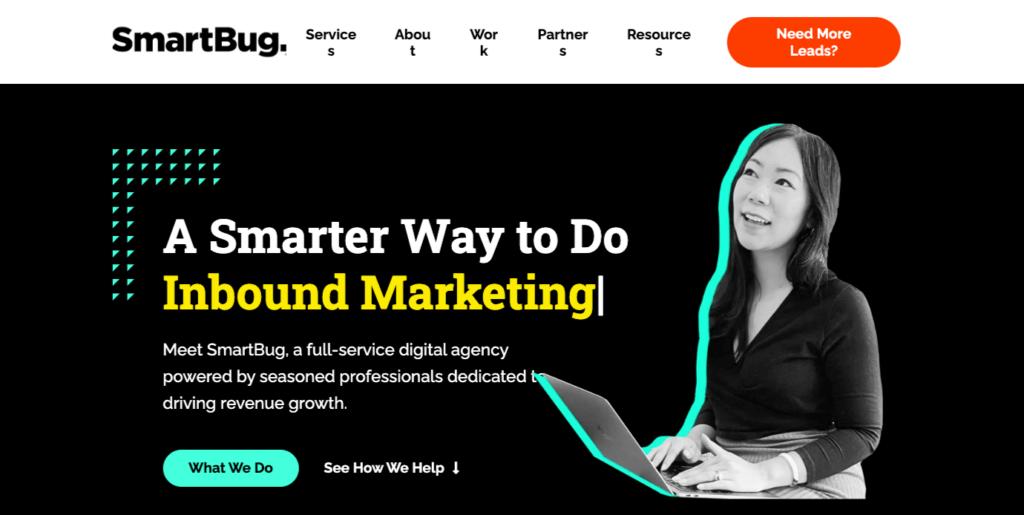 SmartBug Media is a full-service digital agency that supports B2B businesses with inbound marketing strategies. They emphasize creating SEO-rich content to reach target audiences. SmartBug works with various industries, including finance, SaaS, healthcare, and education. They specialize in eCommerce marketing, demand generation, revenue operations, and paid media.
Location: Newport Beach, CA, USA
Best for: B2B eCommerce companies
Review: "They are taking their time to dive into our brand and our needs and then applying their knowledge and expertise accordingly."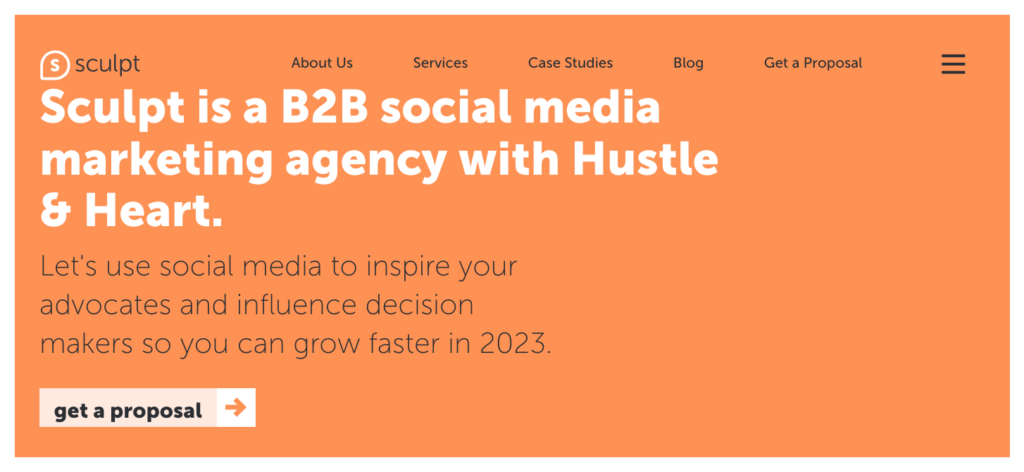 Sculpt is a dedicated B2B social media marketing agency specializing in boosting audience growth, refining content strategies, and utilizing social media to engage decision-makers and close deals. Emphasizing flexibility and predictability, their services span content creation for organic and paid social media campaigns, executive thought leadership, and influencer campaigns to enhance brand presence.
Location: Iowa City, IA, USA
Best for: B2B enterprise social media
Review: "Sculpt helped scale our social presence. During this time, we doubled our LinkedIn followers and increased engagement by 4x."
Elevate Your B2B Content Marketing with the Right Agency
Effective content marketing is vital to the success of B2B organizations. For lean startups, tech companies, or SMEs, hiring a B2B content marketing agency to handle content strategy and production is a savvy move that offers many benefits. Our top ten list provides many possible choices of high-quality agencies.
To develop a winning B2B content marketing strategy and guarantee flawless execution, there's one standout choice: mvpGROW. With a global roster of experienced writers and editors, we understand the nuances of B2B startups and tech companies—ensuring your brand message hits the mark every time.
If you're ready to refine your B2B content marketing to hit the sweet spots on any potential buyer's journey, book a free Zoom consultation with mvpGROW today. We're ready to help you grow.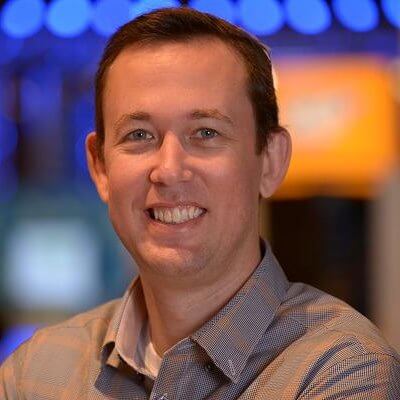 The Founder & Chief Getting Sh%T Done Officer of mvpGrow. After about 8 years as a hired hand some of the largest (and smallest) B2B SaaS companies worldwide I decided to hang up my employee slippers and lace up my growth agency cleats. But just because I'm an agency doesn't mean we can't chat (no charge). Please email me on any topic and I will gladly reply: eyal@mvpgrow.com